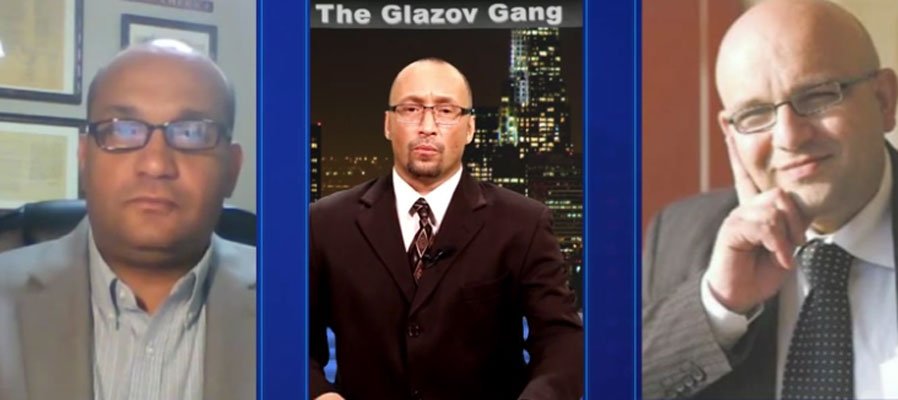 [The Glazov Gang is a fan-generated program. Please donate through our Pay Pal account, subscribe to our YouTube Channel and LIKE us on Facebook.]
This special edition of The Glazov Gang was joined by Dr. Mudar Zahran, the leader of the Jordanian Opposition and a Muslim refugee in Europe and Dr. Mark Christian, a former Islamic Imam who is the president of the Global Faith Institute.
The two guests debated The Relationship Between the King of Jordan and the Muslim Brotherhood, the Jihad Against Israel and Who is Behind It,  the Muslim Refugee Crisis in Europe and Is Islam Compatible With Western Values?
Don't miss the fireworks!
And make sure to watch the new Jamie Glazov Moment in which Jamie discusses A Muslim With a Cleaver — and Islam, analyzing whether Alaa Abu Jamal really murdered Rabbi Yeshayahu Krishevsky because of Jewish settlements.

Subscribe to Jamie Glazov Productions and LIKE Jamie's Fan Page on Facebook.