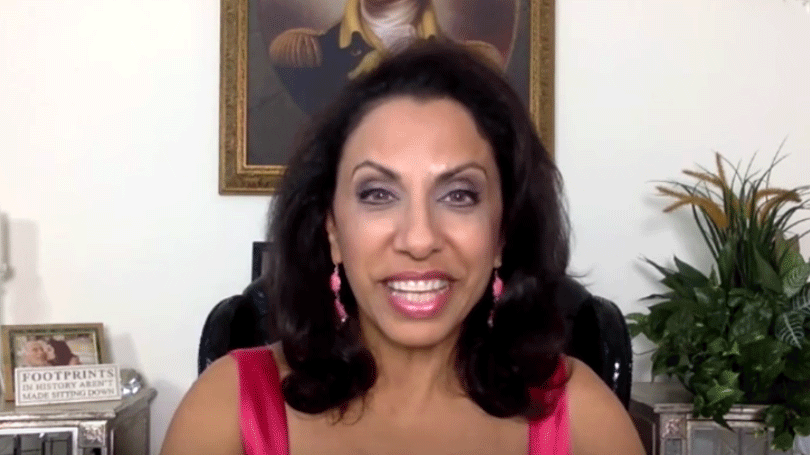 Subscribe to the Glazov Gang's YouTube Channel.
Please donate through our Pay Pal account or GoFundMe campaign to help The Glazov Gang keep going. Thank you!
This year's Glazov Gang 2016 Episode of the Year Award goes to two special episodes — each of which captivated audiences around the world.
One of the winners was The Brigitte Gabriel Moment with Brigitte Gabriel, the founder of ACT for America. Brigitte discussed What is Really Driving the Terrorists, unveiling what really inspires Jihadists — and why Obama and the media don't want you to know it.
We present this winning episode below. Congrats Brigitte!
The Glazov Gang team also extends special thanks to all of our guests, viewers and supporters and wishes all of them a happy, healthy and successful new year.
The other Glazov Gang 2016 episode award winner ran yesterday: a BLOCKBUSTER edition of Anni Cyrus' feature "Top 10", which focused on Top 10 Most Ridiculous Crimes and Punishments in Iran. In this episode, Anni unveiled the surreal, dark and barbaric world of the Islamic Republic. To watch it,  CLICK HERE.
And don't miss the runner-up to this Glazov Gang 2016 Episode of the Year Award. The episode was the first of a 2-Part Series joined by Dr. Peter Hammond, the founder of Frontline Fellowship. He discussed Islam's Hatred of Dogs and Cruelty to Animals, examining the Islamic theological foundations that inspire a hatred of and sadism toward animals. [For Part II , CLICK HERE.]


Subscribe to our YouTube Channel and to Jamie Glazov Productions. Also LIKE us on Facebook and LIKE Jamie's FB Fan Page.