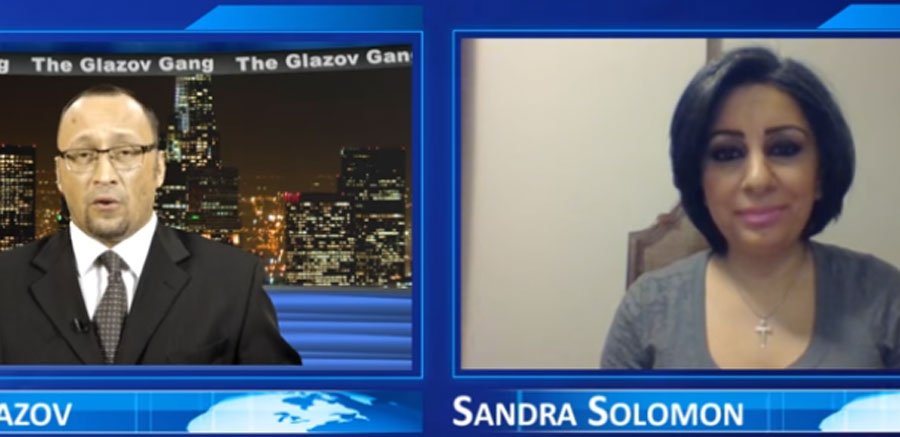 Subscribe to the Glazov Gang's YouTube Channel.
Please donate through our Pay Pal account or GoFundMe campaign to help The Glazov Gang keep going. Thank you!
This special edition of The Glazov Gang was joined by Sandra Solomon, an ex-Muslim who grew up in Saudi Arabia who is now valiantly fighting against the Islamization of the West — and of her new home country of Canada in particular. (Support Sandra on her Facebook Page HERE.)
Sandra came on the show to discuss Can I Criticize Islam Without Fearing For My Life?, sharing an inquiry she recently made at a Toronto mosque.
Don't miss it!
And make sure to watch our special Glazov Gang Standoff episode with Saba Ahmed, the president of the Republican Muslim Coalition, and Shireen Qudosi, the Director of Muslim Matters at America Matters.
The two guests went toe-to-toe on Does Islam Need Reform? and the heated exchange touched on the Hijab, political Islam, the figure of Mohammed, what a real Muslim is, and much, much more:
Subscribe to our YouTube Channel and to Jamie Glazov Productions. Also LIKE us on Facebook and LIKE Jamie's FB Fan Page.