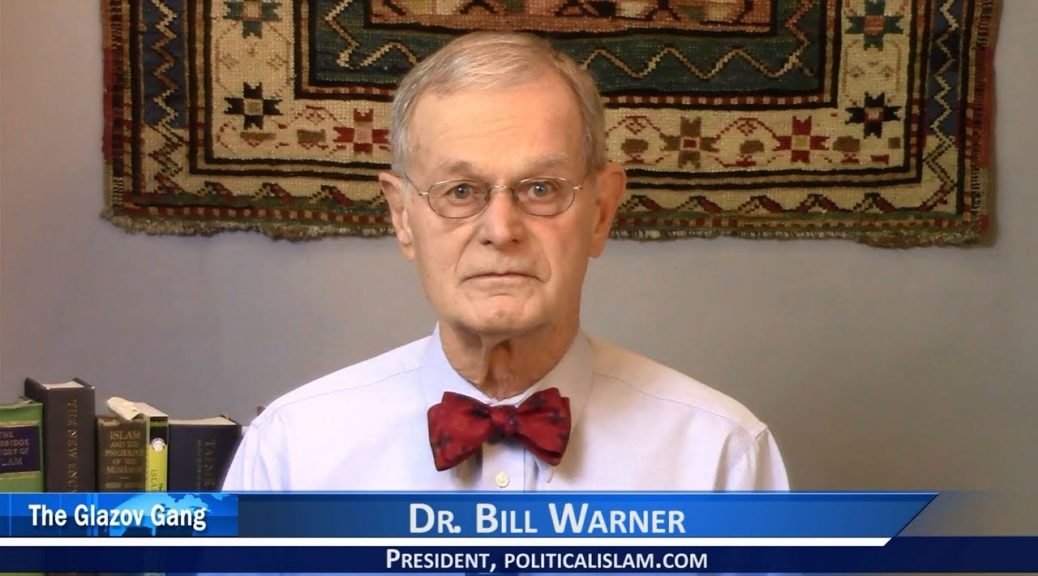 Subscribe to the Glazov Gang's YouTube Channel and follow us on Twitter: @JamieGlazov.
Please donate through our Pay Pal account to help The Glazov Gang keep going. Thank you!
This new edition of the Glazov Gang presents the Dr. Bill Warner Moment with Dr. Bill Warner, the president of politicalislam.com.

Dr. Warner focused on Kafir with a Capital K, unveiling Islam's secret dirty word.

Don't miss it!
And make sure to watch Dr. Warner discuss How to Use the Elements of Islam to Vet Muslim Migrants, where he asks: Is the Koran wrong or right about wife-beating, sexual slavery, killing unbelievers and political assassinations?
Subscribe to Jamie Glazov Productions,  LIKE The Glazov Gang on Facebook and LIKE Jamie's FB Fan Page.