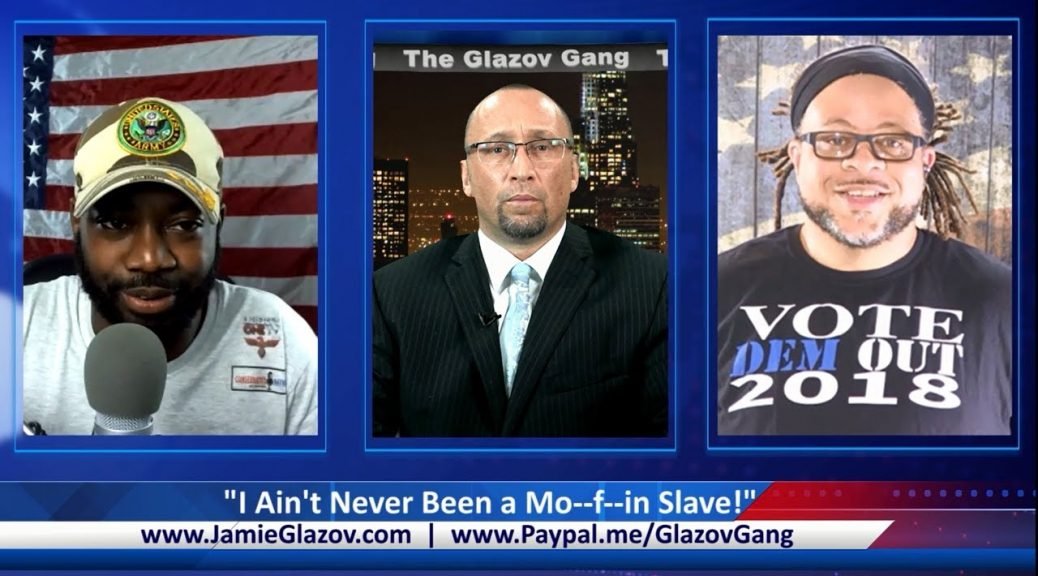 Subscribe to the Glazov Gang's YouTube Channel and follow us on Twitter: @JamieGlazov.
Please donate via our Pay Pal account to help us keep going.
This new edition of The Glazov Gang featured Jermain Botsio, the founder of  Conservative Nation and Will Johnson, the founder and president of UniteAmericaFirst.com.
Jermain and Will discuss Henry Davis' new video, in which he proclaims: "I Ain't Never Been a Mo–f–in Slave!" — and they reflect on how leftists are in panic mode as American blacks flee the Democratic plantation.
Don't miss it!
And make sure to watch Candace Owens, Communications Director for Turning Point USA, focus on The Dems' Plantation for American Blacks, where she unveils the vicious racism and tyranny of the American Left.
Subscribe to Jamie Glazov Productions, LIKE Jamie's FB Fan Page and follow him on Twitter: @JamieGlazov.