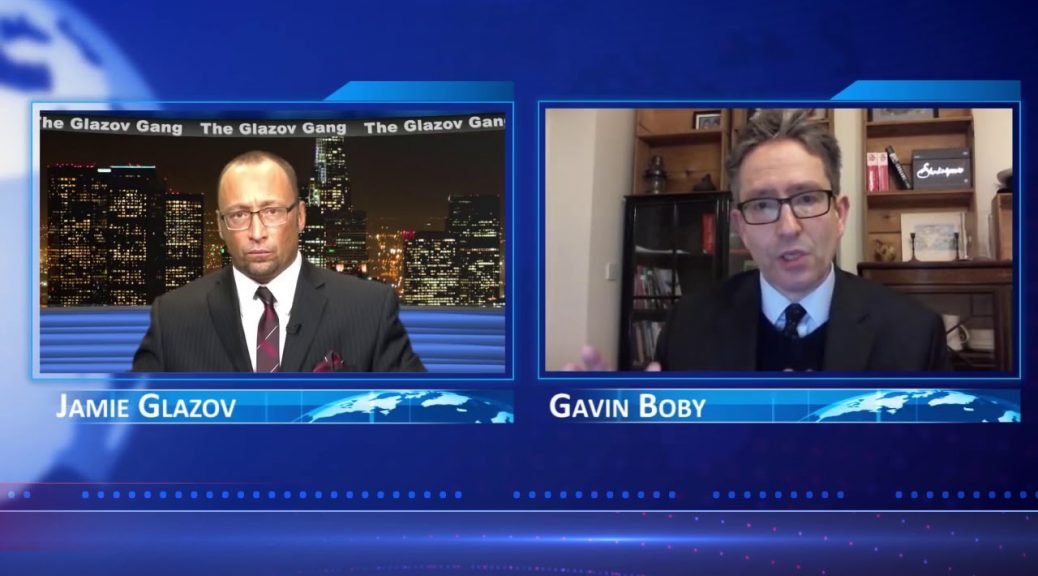 Subscribe to the Glazov Gang's YouTube Channel and follow us on Twitter: @JamieGlazov.
Please donate through our Pay Pal account to help us keep going.
This new edition of The Glazov Gang features Gavin Boby of the Law and Freedom Foundation. Gavin discusses The Horrifying World of Muslim Rape Gangs, unveiling the vicious terror inflicted on kafir girls – and the monstrous cover-up.
Don't miss it!
And make sure to watch The Glazov Gang's special 3-part series with Gavin Boby in which he takes us Inside the World of Muslim Rape Gangs, where he reveals the Islamic theology that inspires them – and the shameless British cover-up that keeps the gangs and their Islamic motivation hidden from public view.  (Part III is the edition from which the above clip is taken).
Part I: Gavin shares his battle against "Muslim Rape Gangs in the U.K."

Part II: Gavin takes us "Inside the World of Muslim Rape Gangs".

Part III: Gavin discusses his group's new book about the Islamic child rape gangs: Peter McLoughlin's "Easy Meat: Inside Britain's Grooming Gang Scandal."
Subscribe to Jamie Glazov Productions, LIKE Jamie's FB Fan Page and follow him on Twitter: @JamieGlazov.