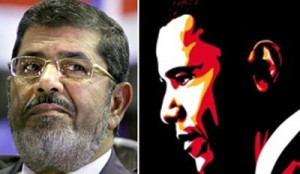 This week's episode of The Glazov Gang was joined by Raymond Ibrahim, a Shillman Fellow at the David Horowitz Freedom Center who is the author of Crucified Again: Exposing Islam's New War on Christians.
He discussed Obama's War Crimes Charges, shedding light on Egyptian lawyers filing formal complaint at the International Criminal Court accusing U.S. president of crimes against humanity:
Don't miss this week's other BLOCKBUSTER episode with Dr. Kenneth Levin, the author of The Oslo Syndrome.
He joined the Gang to discuss the delusions of a people under siege:
To watch previous Glazov Gang episodes, Click here.
To sign up for The Glazov Gang: Click here.