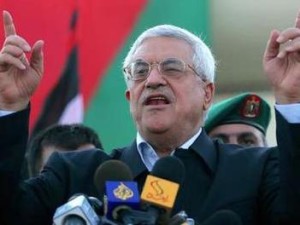 [Subscribe to The Glazov Gang and LIKE it on Facebook.]
This week's Glazov Gang was joined by Daniel Greenfield, a Shillman Journalism Fellow at the Freedom Center who runs the blog The Point at Frontpagemag.com.
Daniel joined the Gang to discuss Obama and Israel's Homicidal Peace Partner. The dialogue focused on the president's recent statements indicating that Abbas is a peace angel. But what does the PA leader's track record say he is?
Daniel also shed light on Why Lois Lerner Pleaded the Fifth, Obama's Helplessness Over the Ukraine, and much, much more:
Don't miss this week's other BLOCKBUSTER episode with Igor Melcuk, a Professor Emeritus of Linguistics at the University of Montreal and Member of the Royal Society of Canada. A scientist and "reluctant" Soviet dissident, he left the Soviet Union in 1977 after being expelled from the Institute of Linguistics of the Academy of Sciences because he defended Andrei Sakharov​ in a letter published in The New York Times​.
Prof. Melcuk joined the Gang to discuss Putin's Contempt For Obama. The discussion occurred in the context of Putin's Ukraine Gamble. Prof. Melcuk explained what Putin is really after, who and what he really fears, and why he laughs in the Radical-in-Chief's face:
To watch previous Glazov Gang episodes, Click Here.