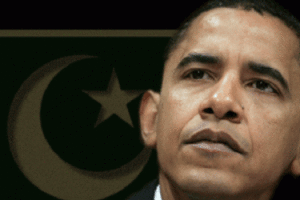 [Subscribe to The Glazov Gang and LIKE it on Facebook.]
In a recent special episode of The Glazov Gang, Ann-Marie Murrell interviewed Frontpage Editor Jamie Glazov about his recent battle on Hannity against Jihad-Deniers, in which he called out progressives' willful blindness in the face of the Islamic threat.
Due to the overwhelming interest and support that Jamie's confrontation with the Unholy Alliance has garnered from our readers, Frontpage's Editors have decided to run an earlier two-part video interview that Josh Brewster conducted with Jamie about his study of the Left's romance with tyranny and terror.
Throughout the interview, Josh asks Jamie about his critically-acclaimed United in Hate and most recent, High Noon For America: The Coming Showdown. Jamie crystallizes the impulses that draw leftists, such as Obama, to make alliances with America's enemies — namely with contemporary jihadist forces such as the Muslim Brotherhood. Jamie also discusses his family's struggle for freedom, David Horowitz's work, influence and contribution to freedom, and much, much more:
Both parts of the two part series are below:
Part 1:
Part 2:
To watch previous Glazov Gang episodes, Click Here.