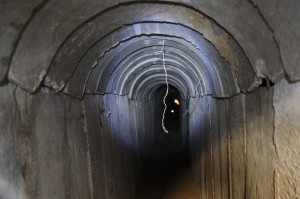 [Subscribe to The Glazov Gang and LIKE it on Facebook.]
This week's Glazov Gang was joined by Titans Michael Hausam, writer at IJReview.com, Monty Morton, a conservative entrepreneur, and Ann-Marie Murrell, the CEO of PolitiChicks.com.
The Gang gathered to discuss The Left's Romance With Hamas, analyzing the media's moral equivalency about a death cult and the target of its terror. The guests also focused on "Why Jews are Not Allowed to Defend Themselves," "A U.S. Administration's Betrayal of Israel," "A Radical-in-Chief and the Islamic State's Killing Fields," "Jews Fleeing France," and much, much more.
Don't miss it!
To watch previous Glazov Gang episodes, Click Here.