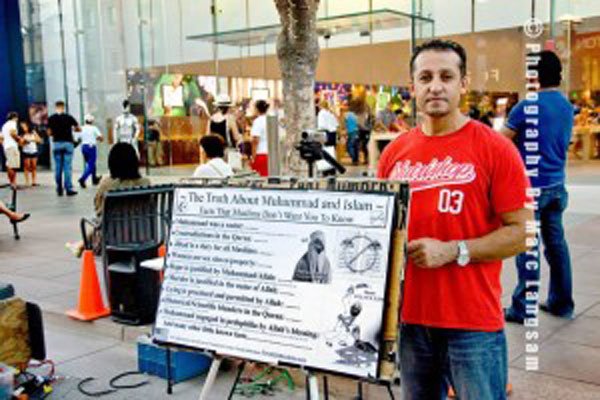 [The Glazov Gang is a fan-generated program. Please Donate to keep it alive, Subscribe to its YouTube Channel and LIKE it on Facebook.
For details on advertising on our show or arranging your own appearance on a special segment, email us at theglazovgang@gmail.com.]
This week's Glazov Gang was joined by Louis Lionheart, a Christian preacher who engages in open-air debates, dialogues and evangelism on 3rd. Street Promenade in Santa Monica, Ca. For information on his ministry visit his web site: TruthDefenders.com.
Louis came on the show to discuss "The Battle Over Islam on the Streets of L.A.," sharing his experience of engaging Muslims about their religion on 3rd St. Promenade:
Don't miss this week's second Glazov Gang episode with Mark Tapson, a Shillman Journalism Fellow at the David Horowitz Freedom Center. He is a Hollywood-based writer and screenwriter who focuses on the politics of popular culture.
Mark came on the show to discuss "Fighting the Culture War," emphasizing why Conservatives need more filmmakers, songwriters and novelists instead of political lecturers.
Don't miss it:
Subscribe to Jamie Glazov Productions and LIKE Jamie's Fan Page on Facebook.