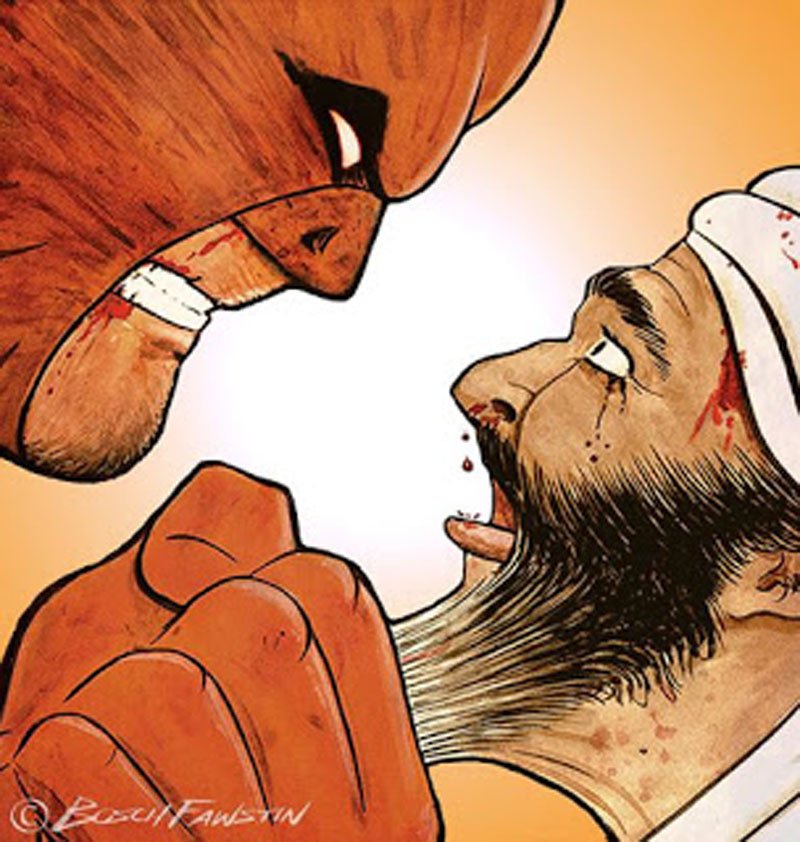 [Important Announcement: The Glazov Gang is a fan-generated program and its life extension is growing short. Please donate through our INDIEGOGO Campaign or our Pay Pal account to help us keep going. We so appreciate it.]
This week's Glazov Gang episode was joined by Bosch Fawstin, the world's first anti-jihad comic book author and illustrator. He is The Eisner Award nominated cartoonist who is the creator of the new comic book series, The Infidel, Featuring Pigman, the superhero who is waging a new war against Islam.
Bosch discussed his creation, "Pigman," his childhood growing up as a Muslim, the threat we face in Islam, our leadership's failure to confront the threat, and much, much more:

Don't miss this week's second episode with Louis Lionheart, a Christian preacher who engages in open-air debates, dialogues and evangelism on 3rd. Street Promenade in Santa Monica, Ca. His website is: TruthDefenders.com.
Louis came on the show to discuss "The Case of Mohammed and Aisha," dealing with the prophet of Islam's marriage to a 6-year-old girl, and his "consummation" of that marriage when she was 9. Louis discusses the Islamic theology and texts that describe this marriage and how the Islamic and non-Islamic world has dealt, and not dealt, with the Islamic reality of this case.

Subscribe to our YouTube Channel and to Jamie Glazov Productions. Also LIKE us on Facebook and LIKE Jamie's FB Fan Page.