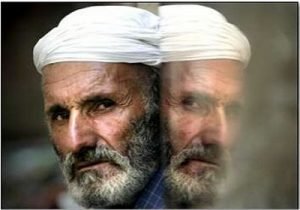 [Subscribe to The Glazov Gang and LIKE it on Facebook.]
In the two video clips below, Frontpage editor Jamie Glazov goes toe-to-toe with Islamic deception.
In the first video, Jamie confronts Dr. Naser Z. Alsharif, Director of the Middle East Cultural and Educational Services, over the Muslim Brotherhood's malicious gambit within the Tri-Faith Initiative. In the second video, Jamie debates Muslims (alongside the Counter Jihad Coalition) on 3rd St. Promenade about Islam and Sharia.
Don't miss it!
Jamie vs. Dr. Naser Z. Alsharif:
Battle on 3rd St.:
To watch previous Glazov Gang episodes, Click Here.