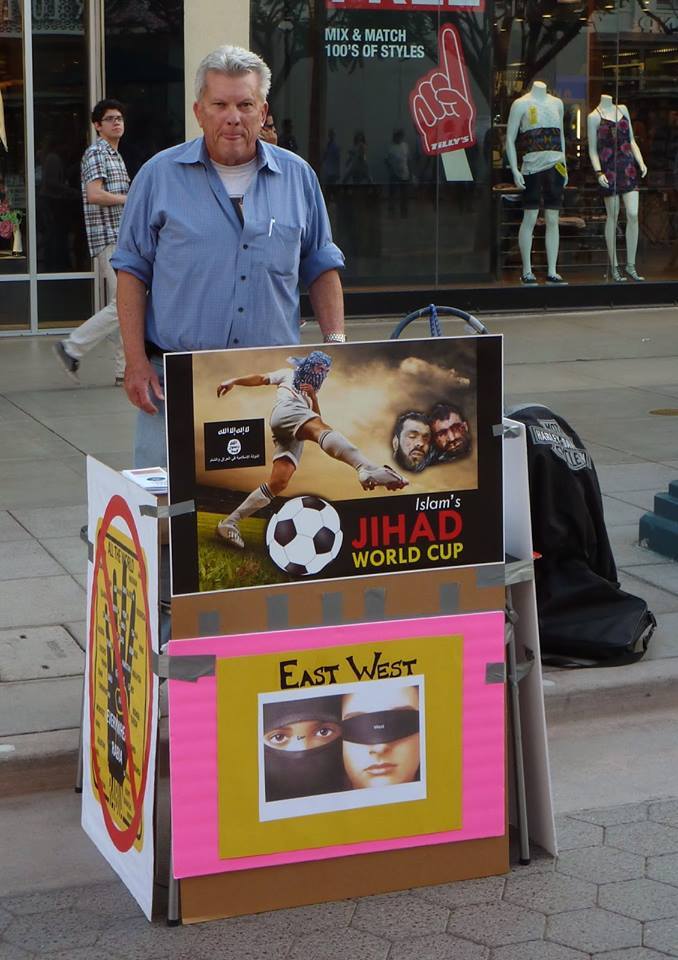 The Counter Jihad Coalition (CJC) gathers on 3rd St. Promenade in Santa Monica on Saturday nights to spread the truth about Islam.
The CJC is all about getting Americans off the couch to do something about defending their country from Jihad and stealth Jihad.
Come join the CJC, help spread the message — and press LIKE on the CJC's Facebook Page!
Email the CJC to get its brochures so you can start your own CJC chapter in your area: CounterJihadCoalition@gmail.com.
You can make a difference!
See photographer Marc Langsam's photo-album of the CJC in action here.
And don't miss The Glazov Gang's special episode with CJC president Steve Amundson discussing what the group is all about:
[Subscribe to the Glazov Gang's YouTube Channel and LIKE it on Facebook.]