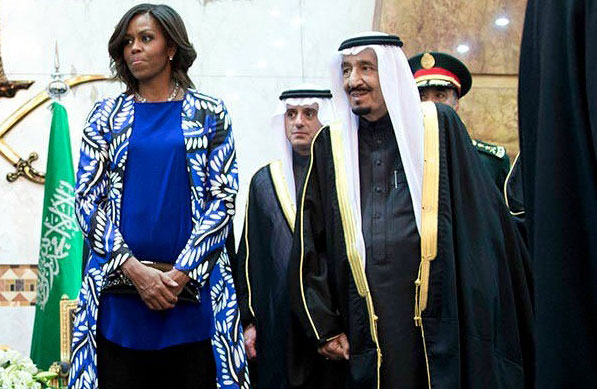 [Subscribe to the Glazov Gang's YouTube Channel and LIKE it on Facebook.]
This week's Glazov Gang was joined by Michael Loftus, host of The Flipside With Michael Loftus, Morgan Brittany, a conservative TV and movie star, and Tommi Trudeau, host of Politics Tonight With Tommi Trudeau.
The Gang discussed Michelle Obama's "No" to Hijab in Riyadh, analyzing the significance of the First Lady taking a pass on Islamic head-covering in Saudi Arabia. The guests also focused on Hijab Day at NP3 High School, Islam — A House of Cards?, A Day in the Life of Sharyl Attkisson and much more.
Don't miss Jamie Glazov discuss his battle on Hannity against the Unholy Alliance and the mechanisms of Jihad-Denial:
To watch previous Glazov Gang episodes, Click Here.
Subscribe to Jamie Glazov Productions and LIKE Jamie's Fan Page on Facebook.