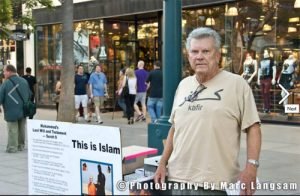 The Counter Jihad Coalition has launched its new website at CounterJihadCoalition.org.  We are taking the truth about Islam to the streets.
Come visit our site and subscribe to our newsletter!
Please also LIKE our Facebook Page!
And don't miss CJC President Steve Amundson discuss his group's mission and activities on The Glazov Gang:
Also please help keep the Counter Jihad Show, The Glazov Gang, alive. Watch the brief video below — in which the producer of the show, Anni Cyrus, explains how you can help:
Subscribe to the Glazov Gang's YouTube Channel and LIKE it on Facebook.