To order a copy of Finding Home, click here.
In this special feature of our issue today, we are running "Superior," a poem taken from Michael Finch's new collection of poetry, Finding Home.
Superior

I stood at the shore,
The mighty Pacific before me—
Gray, gunmetal dark, steel swift waves a relentless
Flat-iron pull, dull unceasing wash.
My mind searched back to shores and fading sun
Of a blue inland sea long past, long far into my memories,
Drove the deep wood path of Escanaba to Marquette to the world's edge.
Fearless French had explored these shores in ages old,
Of the land the Chippewa awed and Gitche Gumee, told
Tales of eagles' flights, wolves, bears, and forest full, fish, fowl, and peaceful rest
Awaiting, always waiting for the ice grip of winter's endless might.
Superior sings, so the songwriter wrote, in her ice-water mansions.
Sweeping beauty, green old forest hill, tops to water's edge,
Down cliff fall to deep-blue waters.
Biting wind, cold off an arctic front, brings waves;
Breaking hurricane-force gale with a blizzard whiteout pales those who doubt her wrath.
A few peaks of summer come late—
Such brief warmth and sun and a halting of winds.
Ice comes, a quickening whisper of sand,
Play, beach, and frolic.
We built fires and sang and swam;
The vanishing sun warmed our chilled bones.
Stories told of winds and ghosts from past travels and explorers sent.
O, those days of endless sun and hikes of cliff falls
And a blue that ran so deep it veined into glazed ice from the last age fell.
Whisked from our fleeing hands, barely touched,
Heat escapes; cars rush south, away
From the coming dark-chilled slumber hibernation.
Barely August, midstep,
And as fast as lightning from a summer storm,
Winds bite, and evening fast chills.
Hint of a blinking autumn bright, colors red, golden—
Breath taken for a second's instant.
Rolling hills of quilted brilliance—
A rare glimpse of beauty my memory, fleeting, forgets and can't hold.
The white castles offshore,
The ice breaks and land glacier,
Stretch to eye's end beyond islands close.
For a moment, the ice age glimpses a peek
As winter grips hard and cold and fast
On this frozen, awed northern land.
Superior sits high, far, out of way of travels, books,
And sung and written by few; visited rare is this land.
Lightfoot gave a tale of the brave merchants' fall to the ice depths,
And Hemingway dreamed the long-ago peace of a place he never again found.
The winds and storms rage
And keep and bury those who feign to forget the might of her power.
We conquer not this mighty land and lake that hold ghosts,
Precede time and endless space.
My mind searches; memories of age fade.
I yearn to see the blue lake before me,
Stand off the endless forest swept
Over a rugged and open shore; heaven's gateway
To a time past, snapped-jaw shut from my mind.
I can't go back—just a fleeing flicker light, flash of a life
Many lives ago that fades like the sun sets,
Early in a midafternoon darkening close.
I'd take one final day drive,
Just one moment to roll through an enveloping forest—
Peaks of sky, of openness, curving bend come around
To the brilliance of blue, forever reaching north to Canadian shores,
Of an inland sea—none other pales before my mind's memory.
All of life was before me,
Many trips to come—
But little known by the young
Is the breathtaking speed these years fall away
From my eyes and we never get back.
When my day and time come,
Take me to the land of the Gitche Gumee,
And place me in the halls of the ice kings,
The sailors, merchants fall, the land of the Chippewa Falls,
To the miners, explorers, the trappers French and lumber men tall.
Take me where I dreamed and rested,
Played and wrote and cried.
Take to where the land ends over the great inland glacial sea.
Take me to where the world holds,
Advances slow, rolls back, and goes away.
We try, we conquer; brute might of world's wrath
Bending nature until the winds come cold.
The ice returns, and in that grip and expanse
Of ice returns, we, for a moment, recede, leaving nature as be.
*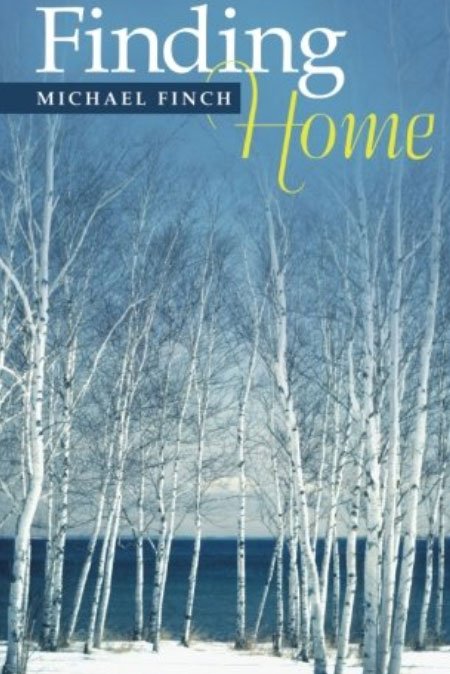 A book from a new voice in poetry, Finding Home is a collection about home, nature, love, places in America, and a view of the plight of Christians in the world today. If your heart ever hearkens back to a simpler time and home, Finding Home will touch you in a way that poetry has not before.
Michael Finch is the president of the David Horowitz Freedom Center in Los Angeles. A true American patriot and defender of the Christian faith, he has spent his life fighting to preserve America's freedom and liberties.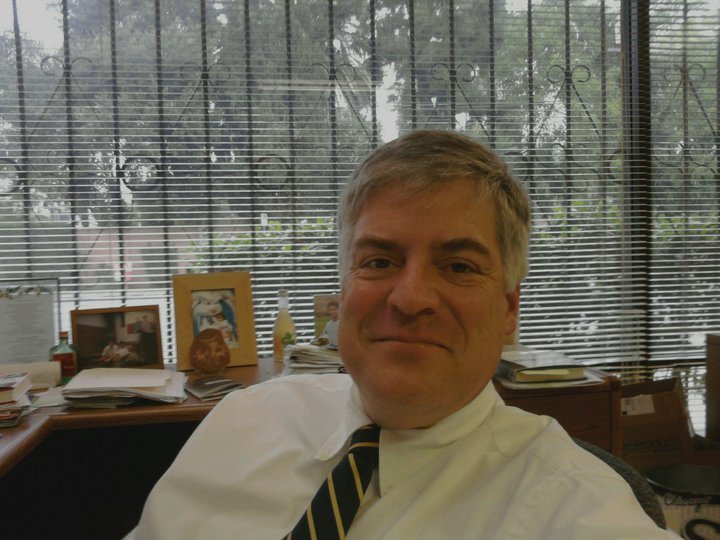 Mike has been published widely in a number of journals and is a frequent speaker. This, his first book of poetry, will find its place in recapturing American culture.
Make sure to order a copy of Finding Home HERE.
To read Mike Finch's poem "Superior," click here.
And if Prairie Day resonates with you, make sure to leave a comment below.