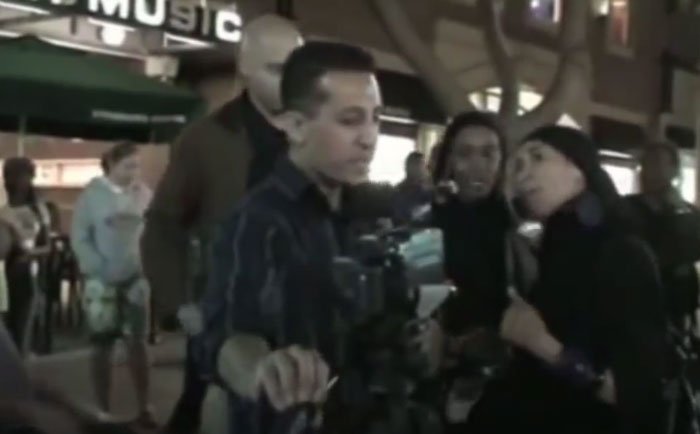 [The Glazov Gang is a fan-generated program. Please donate through our Pay Pal account or our Indiegogo campaign. Also subscribe to our YouTube Channel and LIKE us on Facebook.]
One of the Glazov Gang's most popular episodes was joined by Louis Lionheart, a Christian preacher who engages in open-air debates, dialogues and evangelism on 3rd. Street Promenade in Santa Monica, Ca. For information on his ministry visit his web site: TruthDefenders.com.
Louis came on the show to discuss Muslim Woman Attacks Christian Preacher, sharing the incident that occurred with him when he dared to tell the truth about Mohammed and Aisha. (Video clip of the assault is played in the program).
Louis also focused on The Battle Over Islam on the Streets of L.A., relating his overall experience of engaging Muslims about their religion on 3rd St. Promenade.
Did you miss this BLOCKBUSTER episode?
Here it is below:
And make sure to watch the brand new Jamie Glazov Moment, in which Jamie discusses Our Death Through Jihad-By-Immigration, unveiling how the Left is forcing suicide on Western civilization:
Subscribe to Jamie Glazov Productions and LIKE Jamie's Fan Page on Facebook.