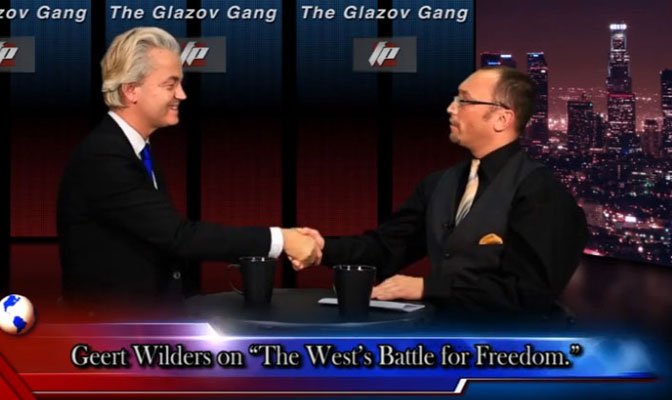 [The Glazov Gang is a fan-generated program. Please donate through our Pay Pal account, subscribe to our YouTube Channel and LIKE us on Facebook.]

One of the Glazov Gang's most popular episodes was joined by Geert Wilders, the founder and leader of the "Party for Freedom" — which is currently the fourth-largest party in the Dutch parliament. Mr. Wilders is best known for his brave stance against, and truth-telling about, Islam. He is the author of Marked for Death: Islam's War Against the West and Me.
Mr. Wilders came on the program to crystallize the only way the West will be able to preserve itself.
Did you miss this BLOCKBUSTER episode?
Here it is below:
And don't miss the  new Jamie Glazov Moment in which Jamie discusses Ben Carson: Heroic Truth-Teller About Islam, commending a courageous American for having the guts to lift the veil off of Sharia.
Subscribe to Jamie Glazov Productions and LIKE Jamie's Fan Page on Facebook.