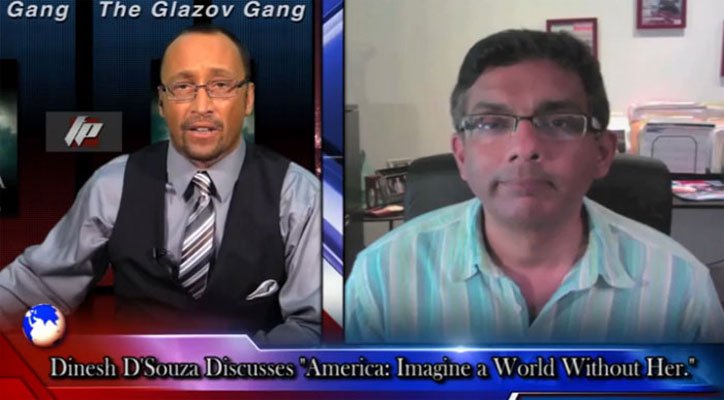 [The Glazov Gang is a fan-generated program. Please donate through our Pay Pal account, subscribe to our YouTube Channel and LIKE us on Facebook.]

One of the Glazov Gang's most popular episodes was joined by Dinesh D'Souza, acclaimed conservative author and filmmaker who is the author of his latest book, America: Imagine a World Without Her — which also became a major motion picture.
Dinesh came on the program to America: Imagine a World Without Her.
Did you miss this BLOCKBUSTER episode?
Here it is below:
And don't miss the new Jamie Glazov Moment in which Jamie discusses Ben Carson: Heroic Truth-Teller About Islam, commending a courageous American for having the guts to lift the veil off of Sharia.
Subscribe to Jamie Glazov Productions and LIKE Jamie's Fan Page on Facebook.