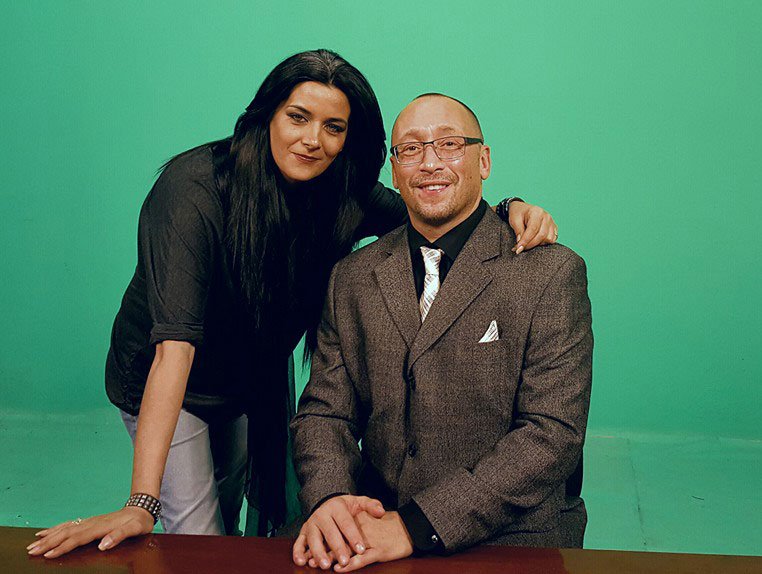 [The Glazov Gang is a fan-generated program. Please donate through our Pay Pal account or our Indiegogo campaign. Also subscribe to our YouTube Channel and LIKE us on Facebook.]
Above is a picture of The UNSTOPPABLE Freedom Team: Aynaz Anni Cyrus and Jamie Glazov.
Are you following them?
Make sure you don't miss an episode of the Top Counter-Jihad Talk Show: The Glazov Gang!

Did you miss the recent episode of The Unknown, in which Anni Cyrus helped us in Understanding the Islamic Republic Through the Qur'an?

If you did miss it, watch it now. You will learn why the Islamic Republic is so viciously oppressive of women. Because Anni connects the dots:
And did you miss the new Jamie Glazov Moment, in which Jamie discussed The "Not All Muslims Do That" Suicidal Charade? He unveiled how a leftist malicious ploy masquerades as humanitarianism but deceives and destroys.
Subscribe to Jamie Glazov Productions and LIKE Jamie's Fan Page on Facebook.