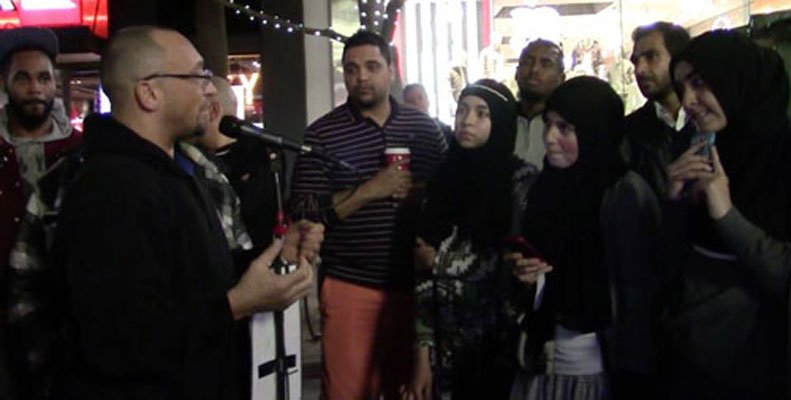 [Read the Counter Jihad Coalition's fact-based Trifold Brochures, visit its website, LIKE its Facebook Page and email it at CounterJihadCoalition@gmail.com.]
On Saturday evenings, the Counter Jihad Coalition (CJC) comes to 3rd St. Promenade in Santa Monica to spread the truth about Islamic Jihad and Sharia Law.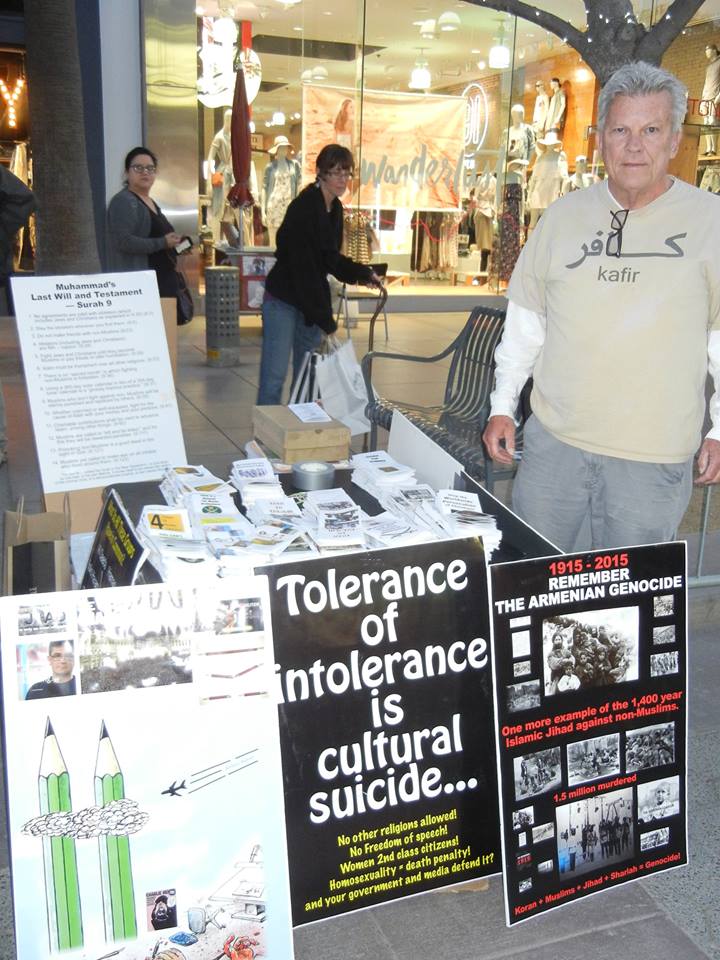 Here, on the left, is Steve Amundson, the president of the CJC, standing by the group's booth as he engages in public outreach on 3rd Street. (See video interview with Steve HERE).
Below are pictures of Jamie Glazov and some of the crew engaged in public outreach with the CJC.
Below the pictures is a video of the CJC's activism on 3rd St. and then a Glazov Gang episode with Steve about his group's efforts.
Jamie with some brave CJC warriors ready to educate the public: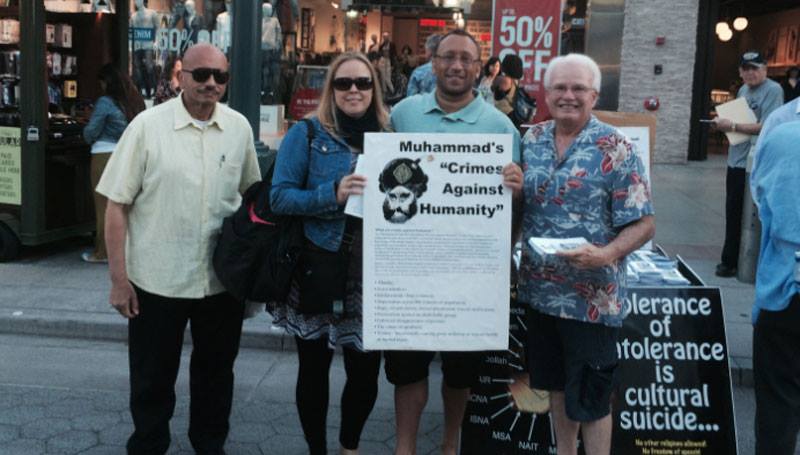 Wondering if Muslim women in Hijab are interested in the actual meaning of Hijab: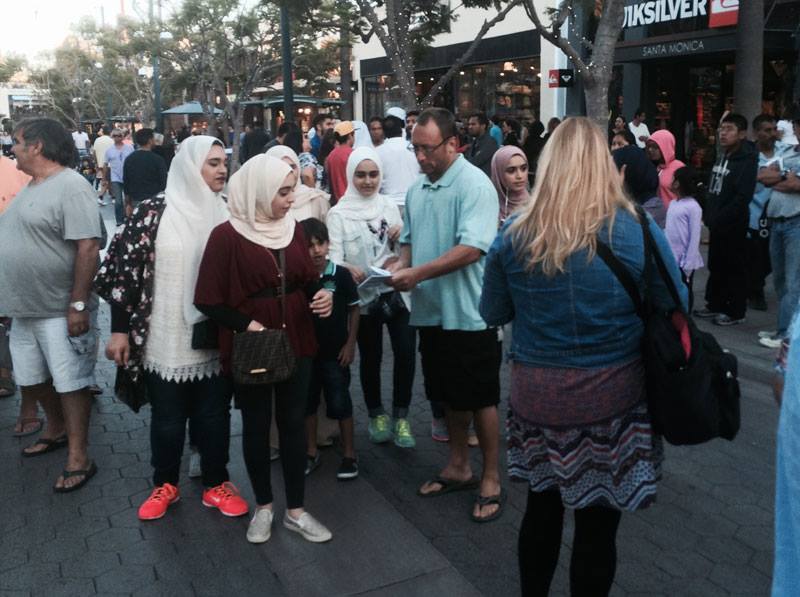 Handing a pamphlet about the "Oppression of Woman Under Islam" to a Muslim woman in Niqab: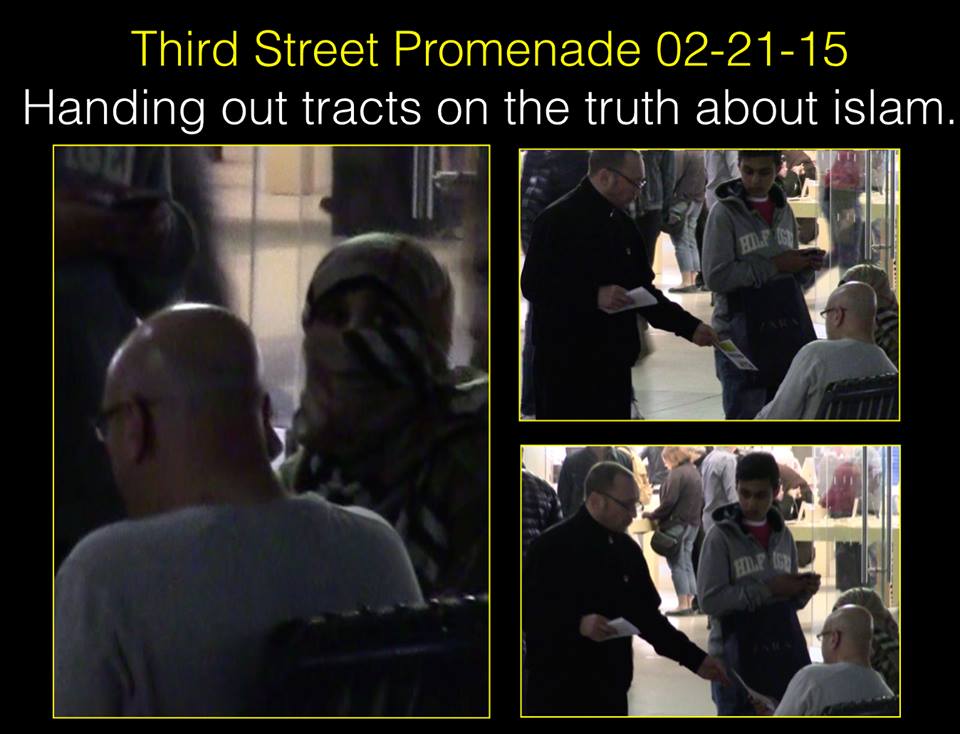 Discussing the Islamic theological foundations of Islamic gender apartheid: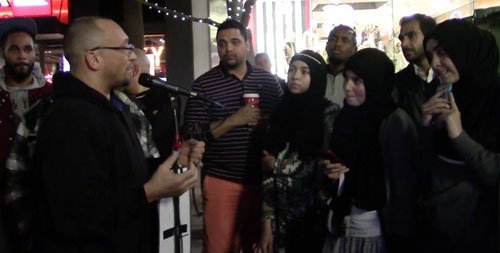 Unveiling the ingredients of Mohammed's life to a hostile audience: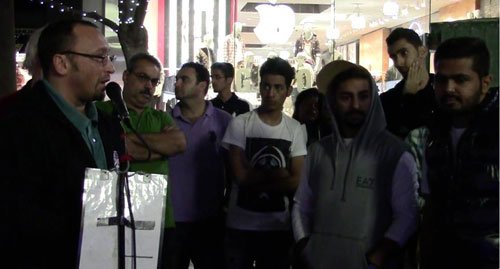 A 25 second truce on 3rd Street: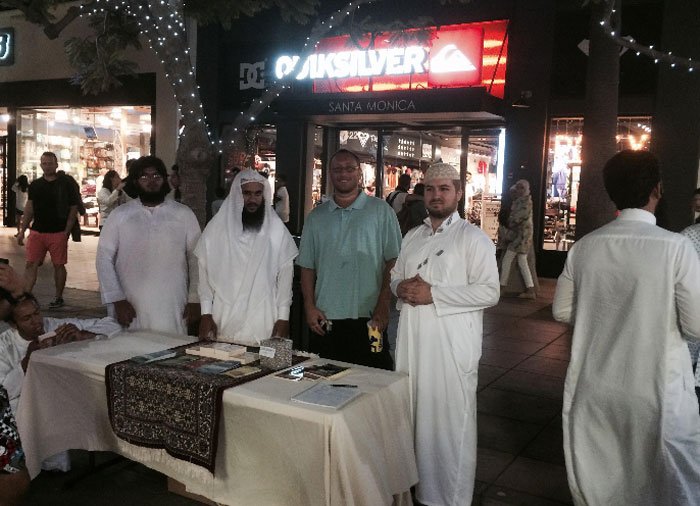 Don't miss the short video of Jamie's and the Counter Jihad Coalition's battle on 3rd St. Promenade:
And here is a Glazov Gang episode with Steve Amundson, the president of the CJC, who talks about his group's activities. Don't miss it!

Come Join the Counter Jihad Coalition and help defend America!
The Glazov Gang is a fan-generated program. Please donate through our Pay Pal account, subscribe to our YouTube Channel and LIKE us on Facebook.