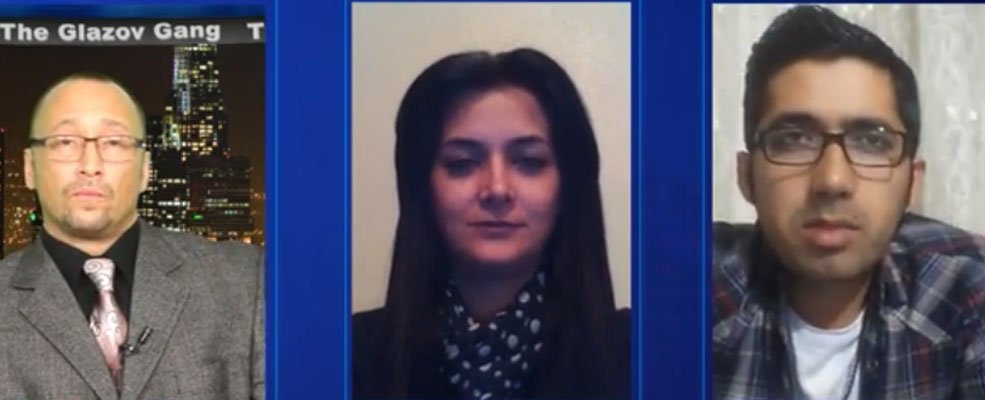 [Important Announcement: The Glazov Gang is a fan-generated program and its life extension is growing short. Please donate through our Pay Pal account to help us keep going. We so appreciate it.]
This special edition of The Glazov Gang was joined by Arash Hampay, an Iranian Human Rights Activist.
Arash discussed surviving Horrific Torture in Iran's Gulag, sharing the nightmare he endured in the Islamic Republic's jails.
To help Arash and all the suffering victims under the Islamic Republic (and Islam) that he represents, contact Anni Cyrus at her Facebook Page and also at her group Live Up to Freedom.
Don't miss it!
And make sure to watch the Glazov Gang 2015 Episode of the Year,  which was Anni Cyrus's episode To Be Raped Under Islam, in which Anni revealed the horror she endured under the Islamic Republic — and how she prevailed and is fighting back.
Subscribe to our YouTube Channel and to Jamie Glazov Productions. Also LIKE us on Facebook and LIKE Jamie's FB Fan Page.