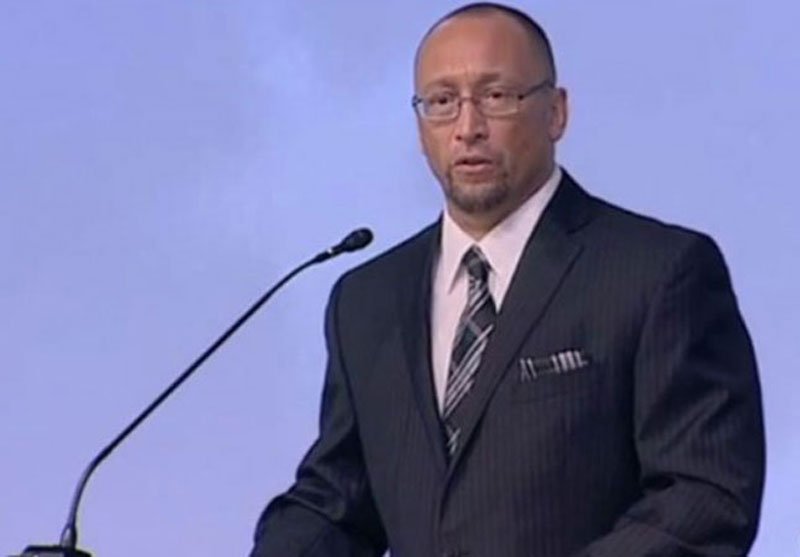 [Important Announcement: The Glazov Gang is a fan-generated program and its life extension is growing short. Please donate through our Pay Pal account to help us keep going. We so appreciate it.]
As the dire threat of Islamic Jihad continues to escalate on our own soil, we continue to witness mass denial within the West's leadership, media and culture about the Islamic nature of Islamic terror. Just recently in Canada, for instance, a Muslim male, Ayanle Hassan Ali, walked into a Canadian Forces office in north Toronto and attacked several soldiers with a large knife, screaming "Allah told me to do this. Allah told me to come here and kill people!" while he was stabbing the soldiers.
Authorities are still searching for a motive of why Ayanle Hassan Ali engaged in this attack. Toronto Police Chief Mark Saunders has made it clear, meanwhile, that the highest priority must be to avoid "Islamophobia" in reaction to Ali stabbing Canadian soldiers and screaming Allah's name while doing so.
In response to this latest denial on the Islamic nature of Islamic Jihad, we are running Jamie Glazov's speech at the Eagle Forum of California State Conference in 2015. He tackled The Media's Willful Blindness about Islam, unveiling the hazardous danger of the West deceiving itself about Islamic Jihad.
Don't miss it! 
And make sure to watch Jamie's introduction of Geert Wilders at the David Horowitz Freedom Center's 20th Anniversary Restoration Weekend.
Subscribe to our YouTube Channel and to Jamie Glazov Productions. Also LIKE us on Facebook and LIKE Jamie's FB Fan Page.