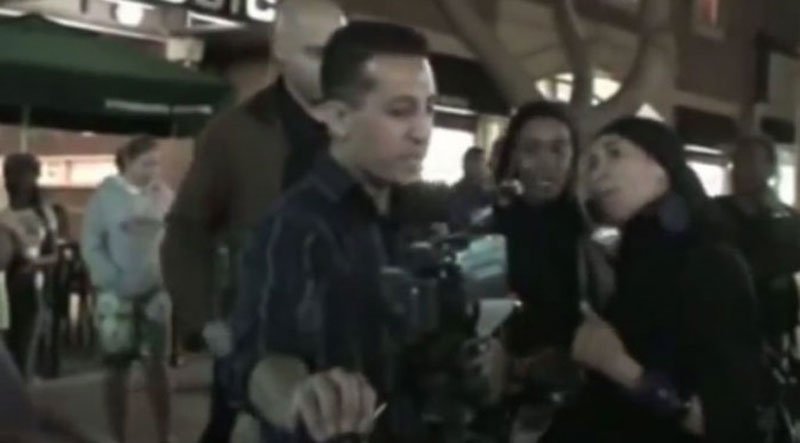 Subscribe to the Glazov Gang's YouTube Channel.
Please donate through our Pay Pal account or GoFundMe campaign to help The Glazov Gang keep going. Thank you!
Muslim persecution of Christians is accelerating with ferocious and horrifying tenacity around the world — with a Muslim mob demanding the execution of a Christian teen accused of "insulting Islam" and Muslims threatening riots if Asia Bibi is released from prison being two recent manifestations of this terror.
In response to this Islamic barbarism against Christians, and our government's and media's shameful silence about it, the Glazov  Gang is running one of its most popular episodes: a program joined by Louis Lionheart, a Christian preacher who engages in open-air debates, dialogues and evangelism on 3rd. Street Promenade in Santa Monica, California.
Louis came on the show to discuss Muslim Woman Attacks Christian Preacher, sharing the incident that occurred with him on 3rd St. when he dared to tell the truth about Mohammed and Aisha. (The video clip of the assault is played at the 4:25 mark of the program).
Don't miss it!
And make sure to watch Shillman Fellow Raymond Ibrahim discuss Islamic Hate for the Christian Cross, unveiling what really lies behind Muslim hatred of the Crucifix:
Subscribe to our YouTube Channel and to Jamie Glazov Productions. Also LIKE us on Facebook and LIKE Jamie's FB Fan Page.