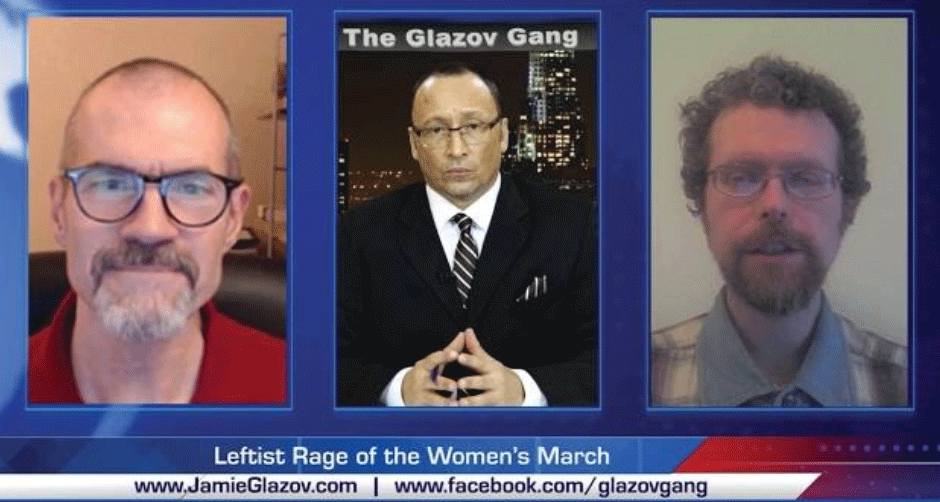 Subscribe to the Glazov Gang's YouTube Channel.
Please donate through our Pay Pal account or GoFundMe campaign to help The Glazov Gang keep going. Thank you!
This new special edition of The Glazov Gang was joined by Mark Tapson, a Shillman Fellow at the Freedom Center who is the editor of TruthRevolt.org and Daniel Greenfield, also a Shillman Fellow at the Freedom Center who writes the blog, The Point at Frontpagemag.com.
Mark and Daniel discussed The Leftist Rage of the Women's March, analyzing where mental illness, emasculation and self-hatred meet. 

Don't miss it!
And make sure to watch Jamie focus on The Spiritual Roots of Trump Derangement Syndrome, where he unveils what lies behind the Left's ferocious rage at Trump's inauguration:
Subscribe to our YouTube Channel and to Jamie Glazov Productions. Also LIKE us on Facebook and LIKE Jamie's FB Fan Page.