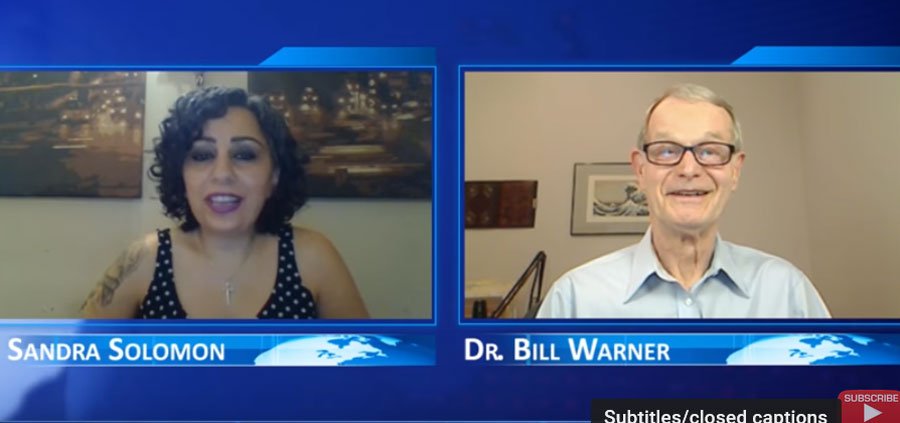 Subscribe to the Glazov Gang's YouTube Channel.
Please donate through our Pay Pal account or GoFundMe campaign to help The Glazov Gang keep going. Thank you!
This special edition of the Glazov Gang, guest-hosted by Sandra Solomon, is joined by Dr. Bill Warner, the president of politicalislam.com.

Dr. Bill Warner came on the show to discuss "Two Types of Sharia", revealing the two faces of Islam.
Don't miss it!
And make sure to watch Dr. Warner discuss The Self-Taught Revolution against Sharia, where he unveils how intellectual guerilla fighters are breaking through the elite's Party Line on Islam — and making the truth available for the common man.
Subscribe to our YouTube Channel and to Jamie Glazov Productions. Also LIKE us on Facebook and LIKE Jamie's FB Fan Page.