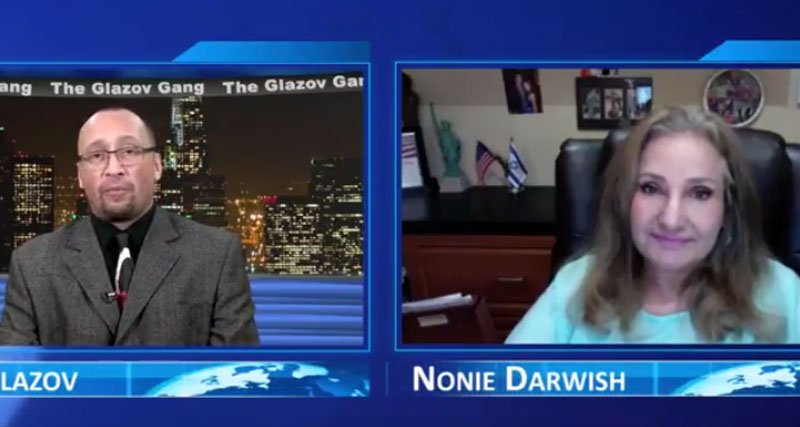 Subscribe to the Glazov Gang's YouTube Channel.
Please donate through our Pay Pal account to help The Glazov Gang keep going. Thank you!
This special edition of the Glazov Gang was joined by Nonie Darwish, the author of the new book, Wholly Different: Why I Chose Biblical Values Over Islamic Values.
Nonie discussed How the Left Acts Like Islamic Tyrants, unveiling how progressives inflict their own blasphemy laws.

Don't miss it!
And make sure to watch the Glazov Gang Standoff where Nonie and Saba Ahmed went toe-to-toe about Taqiyya:
Subscribe to our YouTube Channel and to Jamie Glazov Productions. Also LIKE us on Facebook and LIKE Jamie's FB Fan Page.