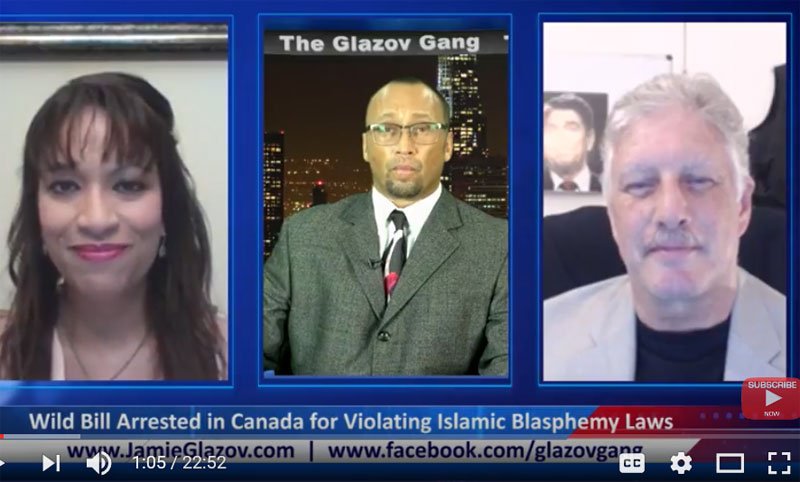 Subscribe to the Glazov Gang's YouTube Channel.
Please donate through our Pay Pal account to help The Glazov Gang keep going. Thank you!
This new special edition of The Glazov Gang was joined by William Finlay, otherwise known as Wild Bill for America at
OutLawsChapel.com, and Christine Williams, a columnist at JihadWatch.org and author of the new book, The Challenge of Modernizing Islam.
Bill and Christine focused on Wild Bill Arrested in Canada for Violating Islamic Blasphemy Laws, shedding a disturbing light on when standing up for the rights of Muslim women under Sharia is criminalized as "hatred."
Don't miss it!
And make sure to watch Christine Williams discuss Canada's Surrender to Islamic Blasphemy Laws?, where she asks: Why exactly is the Canadian Parliament moving Canada toward Sharia?
Subscribe to Jamie Glazov Productions and follow Jamie on Twitter: @JamieGlazov. Also LIKE The Glazov Gang on Facebook and LIKE Jamie's FB Fan Page.