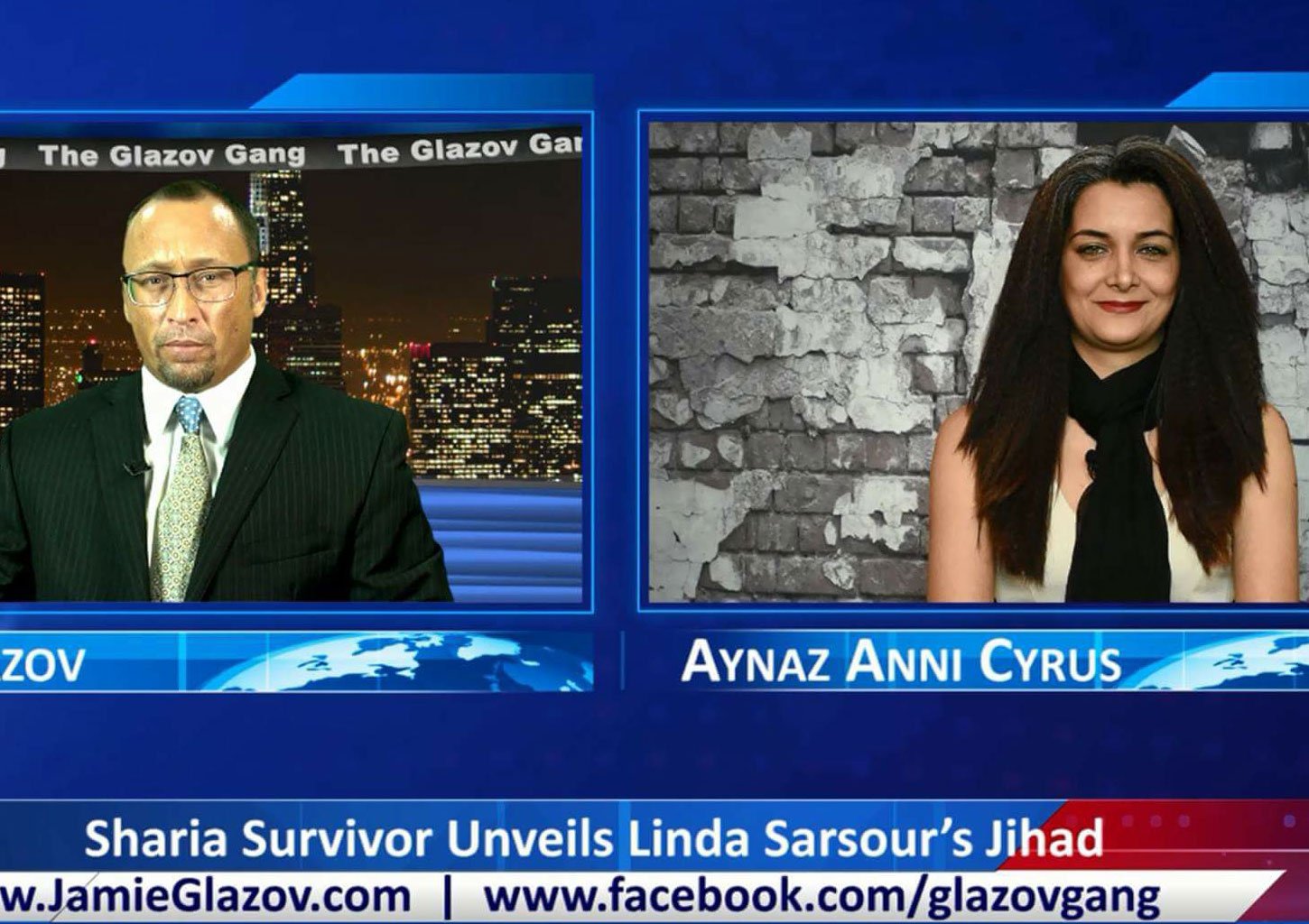 Subscribe to the Glazov Gang's YouTube Channel.
Please donate through our Pay Pal account to help The Glazov Gang keep going. Thank you!
This new special edition of The Glazov Gang features, Anni Cyrus, a Sharia survivor, News Bureau Chief of ACU News and producer of The Glazov Gang.

Anni came on the show to focus on Unveiling Linda Sarsour's Jihad, where she exposes what Sarsour is really saying to America — and to her comrades.
Don't miss it!
And make sure to watch Jamie announce the launching of a new Counter-Jihad web-television network: Anni Cyrus Unfiltered (ACU) News. The first of its kind, ACU News has now gone live to help resist the Islamization of America and the West by exposing the Left-Islamic agenda for what it really is. (Subscribe to ACU News today: to its Website and to its YouTube Channel).
Subscribe to our YouTube Channel and to Jamie Glazov Productions. Also LIKE us on Facebook and LIKE Jamie's FB Fan Page.