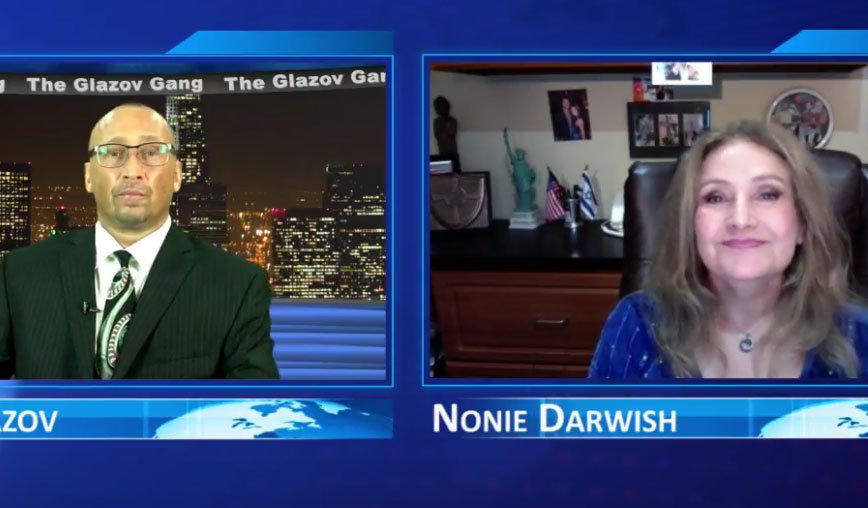 Subscribe to the Glazov Gang's YouTube Channel.
Please donate through our Pay Pal account to help The Glazov Gang keep going. Thank you!
On this new special edition of The Glazov Gang, we feature Nonie Darwish, the author of the new book, Wholly Different: Why I Chose Biblical Values Over Islamic Values.
Nonie sheds disturbing light on 11 Crazy Islamic Fatwas, unveiling a surreal world of drinking urine, breastfeeding your co-worker and getting raped by your father-in-law.
Don't miss it!
And make sure to watch Kirralie Smith discuss Halal Certification: The Unpalatable Truth, where she unveils a world of fraud, bribery, intimidation and corruption:
Subscribe to our YouTube Channel and to Jamie Glazov Productions. Also LIKE us on Facebook and LIKE Jamie's FB Fan Page.