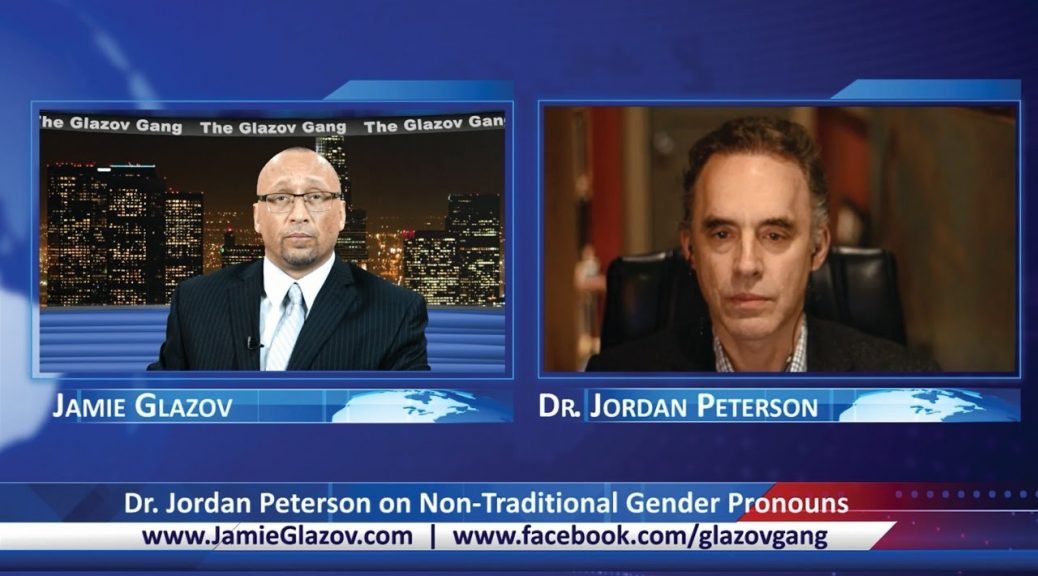 Subscribe to the Glazov Gang's YouTube Channel.
Please donate through our Pay Pal account to help The Glazov Gang keep going. Thank you!
This year's Glazov Gang 2017 Episode of the Year Award goes to two special episodes — each of which captivated audiences around the world.
One of the winners featured Dr. Jordan Peterson, a Professor of Psychology at the University of Toronto.
Dr. Peterson shared his views on Non-Traditional Gender Pronouns, unveiling the dire consequences of language tyranny.
We present this winning episode below. Congrats Dr. Peterson! (The other winner, starring Anni Cyrus, can be seen HERE).
The Glazov Gang team also extends special thanks to all of our guests, viewers and supporters and wishes all of them a happy, healthy and successful new year.
The other Glazov Gang 2017 episode award winner this year is Anni Cyrus' stirring speech in Chicago at the Illinois Family Institute's "The Danger of Islam" seminar in October, 2017. Anni revealed The Solution to Stop Islam, unveiling a powerful and humanistic plan.
We present this winning episode below. Congrats Anni!
Subscribe to Jamie Glazov Productions, LIKE Jamie's FB Fan Page and follow him on Twitter: @JamieGlazov.