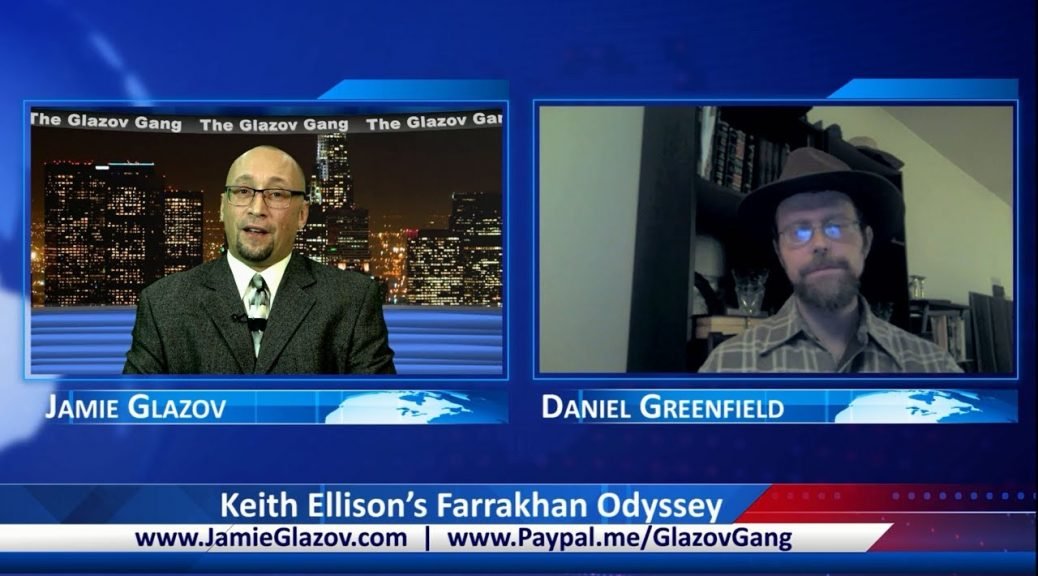 Subscribe to the Glazov Gang's YouTube Channel and follow us on Twitter: @JamieGlazov.
Please donate through our Pay Pal account to help The Glazov Gang keep going. Thank you!
This new Glazov Gang episode features Daniel Greenfield, a Shillman Fellow at the Freedom Center and editor of The Point at Frontpagemag.com.
Daniel discusses Keith Ellison's Farrakhan Odyssey, analyzing why the Brotherhood-linked Congressman attended a private dinner with the Nation of Islam leader — as well as with Iran's President Hassan Rouhani.
Don't miss it!
And make sure to watch Anni Cyrus focus on Top 10 Reasons Keith Ellison Should Terrify You, where she unveils how the Left's alliance with Islamic Supremacism is solidifying at the DNC:

Subscribe to Jamie Glazov Productions, LIKE The Glazov Gang on Facebook and LIKE Jamie's FB Fan Page.