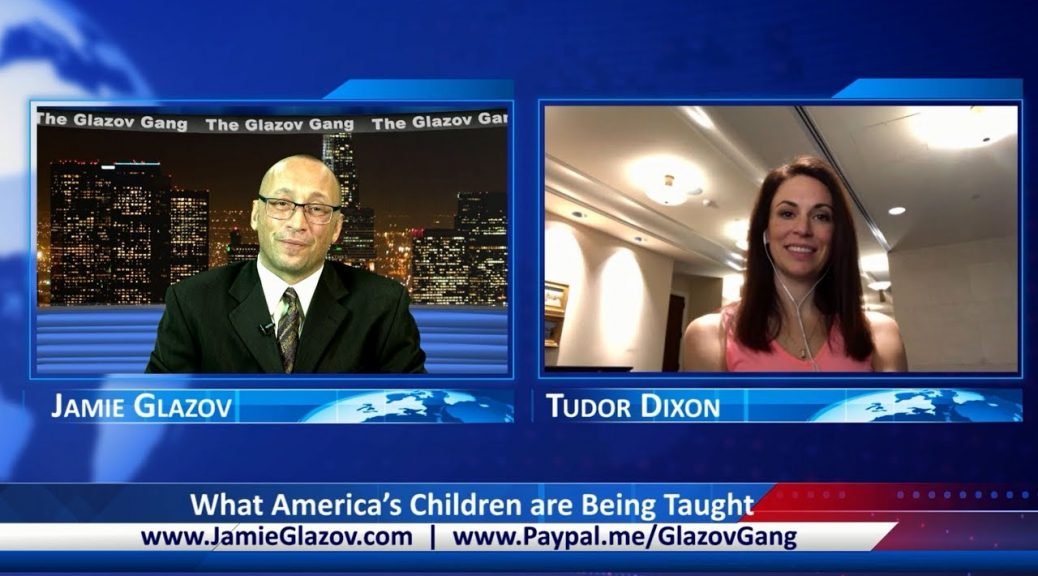 Subscribe to the Glazov Gang's YouTube Channel and follow us on Twitter: @JamieGlazov.
Please donate through our Pay Pal account to help The Glazov Gang keep going. Thank you!
This new Glazov Gang episode features Tudor Dixon, the CEO of LumenNews.com.
Tudor discusses What America's Children are Being Taught,
revealing how Lumen News is fighting back against leftist indoctrination.
Don't miss it!
And make sure to watch Jamie's Moment when he asks: No Honor Killings in America? and then unveils the Left's callous lies – and heart of darkness.
Subscribe to Jamie Glazov Productions, LIKE The Glazov Gang on Facebook and LIKE Jamie's FB Fan Page.