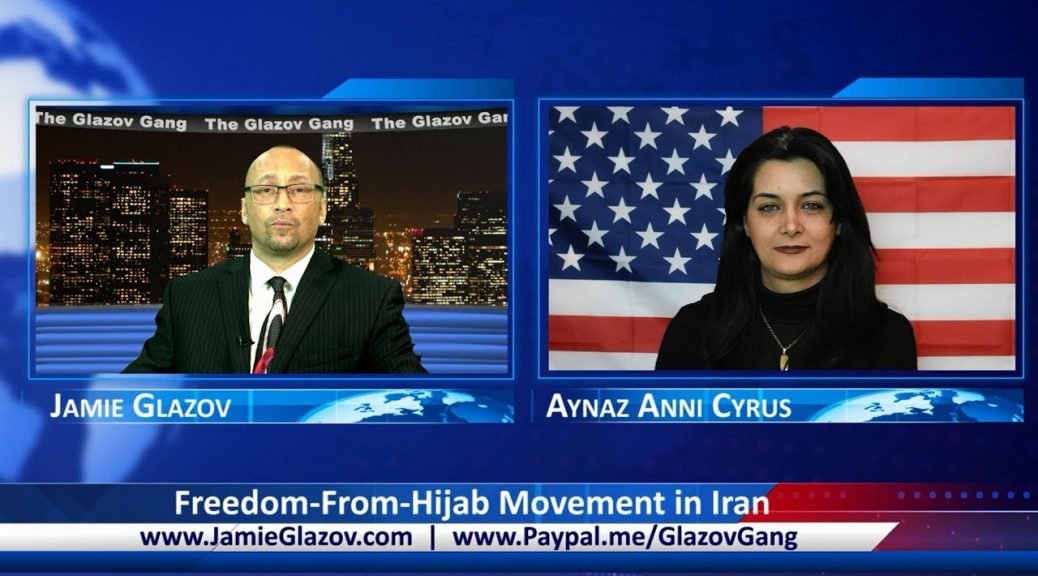 Subscribe to the Glazov Gang's YouTube Channel and follow us on Twitter: @JamieGlazov.
Please donate through our Pay Pal account to help The Glazov Gang keep going. Thank you!
This new Glazov Gang episode features our very own Anni Cyrus, the producer of this show and the founder of LiveUpToFreedom.com.
Anni focuses on Freedom-From-Hijab Movement in Iran, shedding light on the Islamic Republic's vicious persecution of Iranian women and girls who are fighting for freedom — and the Left's willful blindness.
Don't miss it!
And make sure to watch Jamie discuss Iran's Martyrs and the Left's Malicious Silence, where he asks: Who will care for the butchered boys and girls in the jails and streets of the Islamic Republic?

Subscribe to our YouTube Channel and to Jamie Glazov Productions. Also LIKE us on Facebook and LIKE Jamie's FB Fan Page.