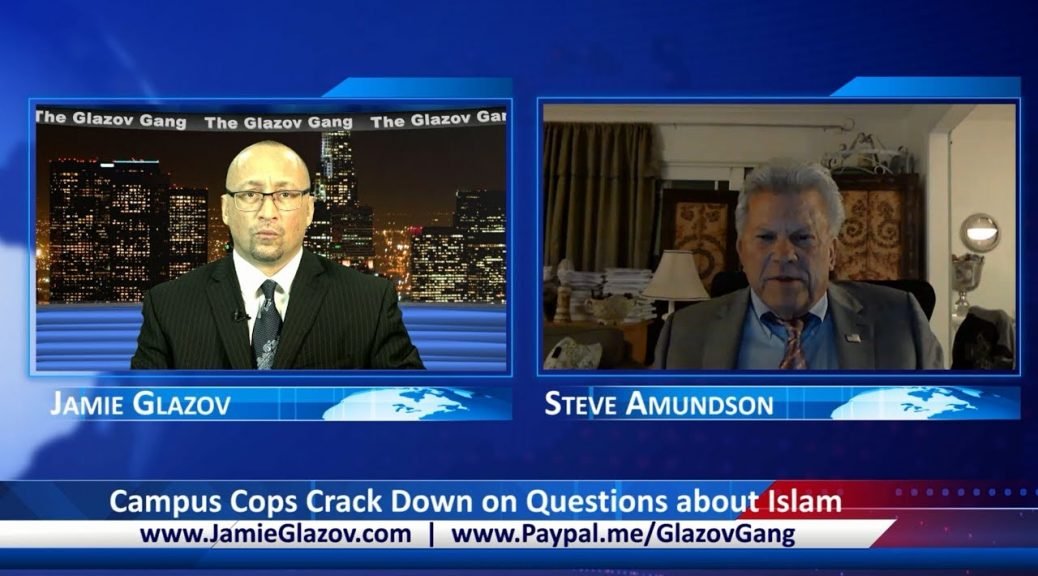 Subscribe to the Glazov Gang's YouTube Channel and follow us on Twitter: @JamieGlazov.
Please donate through our new Unified-4-People Campaign or via our Pay Pal account.
This new edition of The Glazov Gang features Steve Amundson,
founder of the Counter Jihad Coalition.

Steve focuses on Campus Cops Crack Down on Questions about Islam, revealing how audience members at Golden West's "Islam 101" event were forced to step outside and warned about asking unacceptable questions. And he was one of them.
Don't miss it!
And make sure watch Dr. Charles Jacobs, the president of Americans for Peace and Tolerance, discuss Confronting Islamic Indoctrination in American High Schools, where he shares how his group stood up to Jew-hatred and rosy versions of Jihad and Sharia:
Subscribe to our YouTube Channel and to Jamie Glazov Productions. Also LIKE us on Facebook and LIKE Jamie's FB Fan Page.