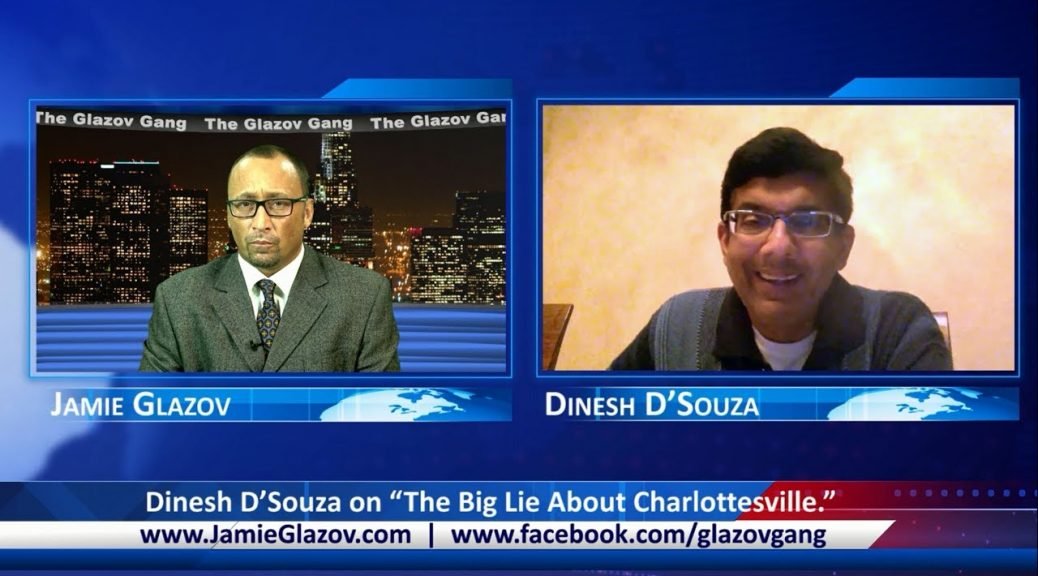 Subscribe to the Glazov Gang's YouTube Channel and follow us on Twitter: @JamieGlazov.
Please donate through our Pay Pal account to help The Glazov Gang keep going. Thank you!
This new edition of The Glazov Gang features Dinesh D'Souza, a #1 New York Times bestselling author and author of The Big Lie: Exposing the Nazi Roots of the American Left.
Dinesh focused on The Democratic Party's Non-Existent Apology for its Racism, revealing how being Left means never having to say your sorry.
Don't miss it!
And make sure to watch the whole episode (from which the above clip is taken) in which Dinesh discusses The Big Lie About Charlottesville, where he unveils the true roots of white nationalism in America:
Subscribe to our YouTube Channel and to Jamie Glazov Productions. Also LIKE us on Facebook and LIKE Jamie's FB Fan Page.