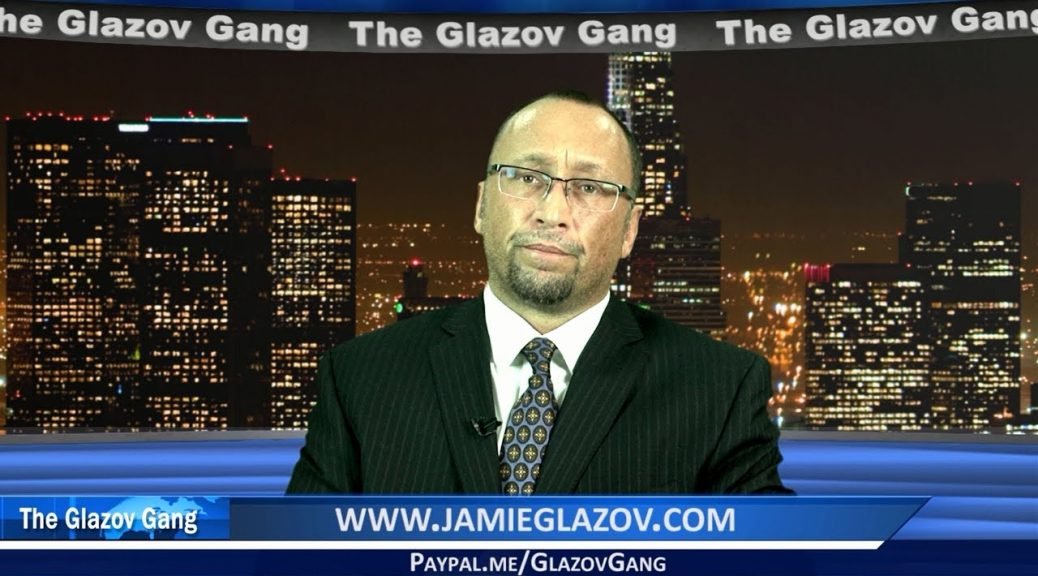 Subscribe to the Glazov Gang's YouTube Channel and follow us on Twitter: @JamieGlazov.
Please donate through our Pay Pal account to help us keep going.
This new Glazov Gang episode features the Jamie Glazov Moment with Jamie Glazov.
Jamie discusses Linda Sarsour's Brother and Jew-Hate — and he asks: Why is Sarsour not confronted about her brother's anti-Semitism?

Don't miss it!
And make sure to watch Tommy Robinson say "I Despise Racism….I Judge Bad Ideas," sharing his love of people — but opposition to a totalitarian ideology.
[As we all know, Tommy has been thrown into a UK prison in a horrifyingly totalitarian manner. Help him by visiting his website, tommyrobinson.online, and by also going to Rebel Media, which has nobly taken up his cause.]
And make sure to tune in to Tommy discussing "If They Murdered Me," where he exposes how the UK authorities deliberately put him in harm's way:
Also see our special 2-part-series with Tommy, from which the above clips are taken:
In Part I, Tommy discussed his new memoir and his continuing fight against the Islamization of his country. He talked about his opposition to all forms of racism and the slanders against him, the British authorities' persecution of him for being a British patriot, the vicious Islamic assault on his nation and the mass denial about it, and much more.
In Part II, Tommy focused on Rotting in Solitary, sharing the excruciating ordeal he has endured in the UK prison system:
Part I:
Part II:
Subscribe to Jamie Glazov Productions, LIKE Jamie's FB Fan Page and follow him on Twitter: @JamieGlazov.