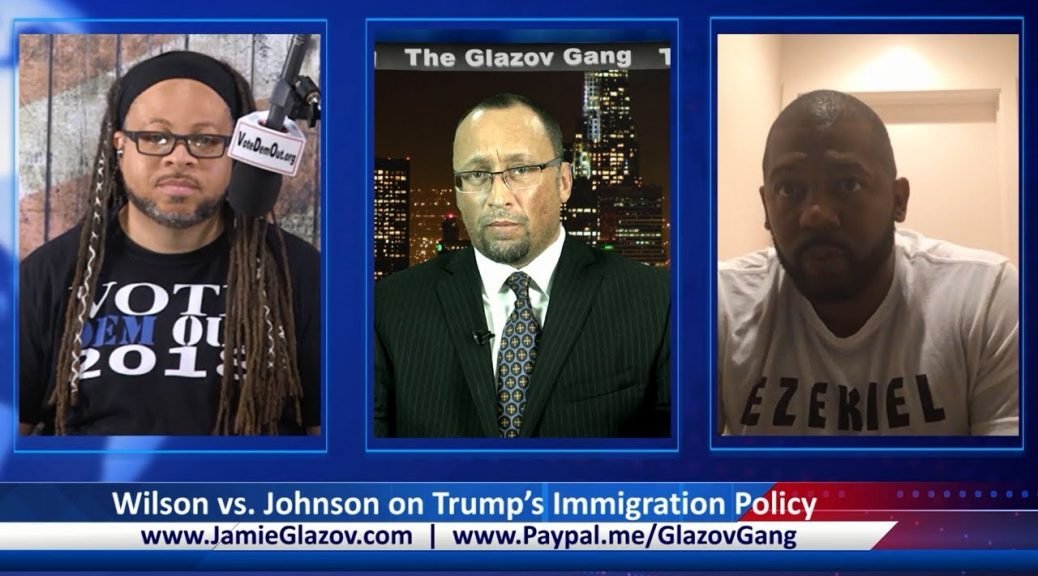 Subscribe to the Glazov Gang's YouTube Channel and follow us on Twitter: @JamieGlazov.
Please donate through our Pay Pal account to help The Glazov Gang keep going. Thank you!
This new edition of Glazov Gang Standoff features Tylon Wilson,
a police officer and registered Democrat and Will Johnson, the founder and president of UniteAmericaFirst.com.
Tylon and Will went toe-to-toe on Trump's Immigration Policy, colliding on the question: To what degree is it legitimate to "enforce the law"?
Don't miss it!
And make sure to watch Will and Tylon's previous Standoff in which they collided on: Is Trump Good for America — and for Black America?
Subscribe to Jamie Glazov Productions, LIKE Jamie's FB Fan Page and follow him on Twitter: @JamieGlazov.