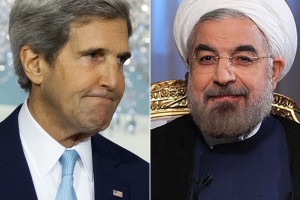 This week's Glazov Gang was joined by Dwight Schultz, a Hollywood actor, Ann-Marie Murrell, the National Director of PolitiChicks.tv and Monty Morton, a Walking Encyclopedia of Facts.
The Gang gathered to discuss Betraying Israel. The dialogue occurred in Part II and focused on the Obama administration's surrender to Iran on the Mullahs' quest for the nuclear bomb. The discussion was followed by an analysis of The Knockout Game and of Spencer and Geller Banned from the UK for Pro-Israel Stance.
In Part I, the Gang focused on The ObamaCare Nightmare.
Watch both parts of the two-part series below:
Part I:
Part II:
To watch previous Glazov Gang episodes, Click here.
To sign up for The Glazov Gang: Click here.