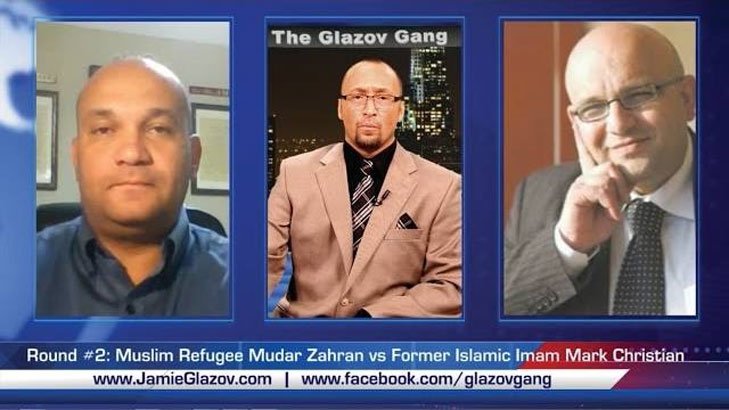 [The Glazov Gang is a fan-generated program. Please donate through our Pay Pal account, subscribe to our YouTube Channel and LIKE us on Facebook.]
This special edition of The Glazov Gang was joined, for Round #2 of a previous heated exchange (See Part I HERE), by Dr. Mudar Zahran, the leader of the Jordanian Opposition and a Muslim refugee in Europe and Dr. Mark Christian, a former Islamic Imam who is the president of the Global Faith Institute.
The two guests debated The Jihad Against Israel and who is behind it, the Disposition of the King of Jordan Toward Israel, the Effort to Overthrow the King of Jordan, Where Palestinians Can Build a State, and much more.
The heated exchange gets hotter.  Don't miss the fireworks!
And make sure to watch the special edition of The Glazov Gang that was joined by Daniel Greenfield, a Shillman Fellow at the David Horowitz Freedom Center who writes the blog The Point at Frontpagemag.com.
Daniel discussed The Death of Europe, shedding light on how the Mohammed retirement plan will kill a continent.
Subscribe to Jamie Glazov Productions and LIKE Jamie's Fan Page on Facebook.