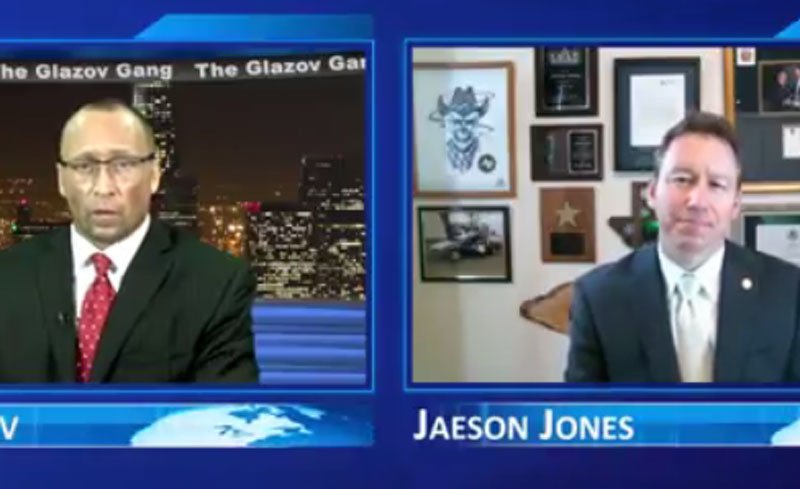 Subscribe to the Glazov Gang's YouTube Channel.
Please donate through our Pay Pal account to help The Glazov Gang keep going. Thank you!
This new edition of The Glazov Gang features Jaeson Jones, a border security expert.
Jaeson came on the show to discuss Cartels, Gangs and International Terrorist Groups vs. America, shining disturbing light on a dire threat we face.
Don't miss it!
And make sure to watch Brad Johnson, a retired CIA Station Chief, focus on The "Lone-Wolf" Myth, where he unveils the inside story of how the Left is sabotaging our struggle with Jihad:
Subscribe to our YouTube Channel and to Jamie Glazov Productions. Also LIKE us on Facebook and LIKE Jamie's FB Fan Page.