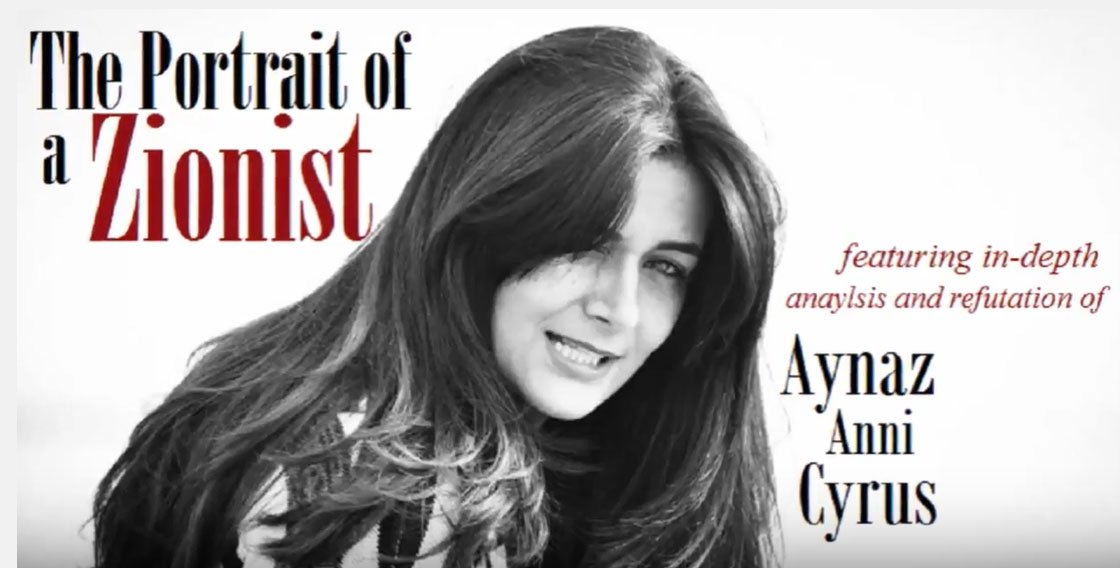 Subscribe to the Glazov Gang's YouTube Channel.
Please donate through our Pay Pal account to help The Glazov Gang keep going. Thank you!
It is with great excitement that we announce the BLOCKBUSTER on-the-edge-of-your-seat thriller that is coming out about the producer of The Glazov Gang, Anni Cyrus!
Produced by the AMAZING Olive Key Kats, this stirring and riveting film goes behind the scenes to reveal who Anni Cyrus really is and, with staggering and penetrating detail, it reveals what truly makes her tick and what she is achieving.
The hard-hitting and jaw-dropping trailer just came out. As expected, it is triggering reverberating and cataclysmic shock waves around the world. It is called: Portrait of a Zionist: Aynaz Anni Cyrus (TRAILER). Make sure to watch it NOW:

Subscribe to our YouTube Channel and to Jamie Glazov Productions. Also LIKE us on Facebook and LIKE Jamie's FB Fan Page.