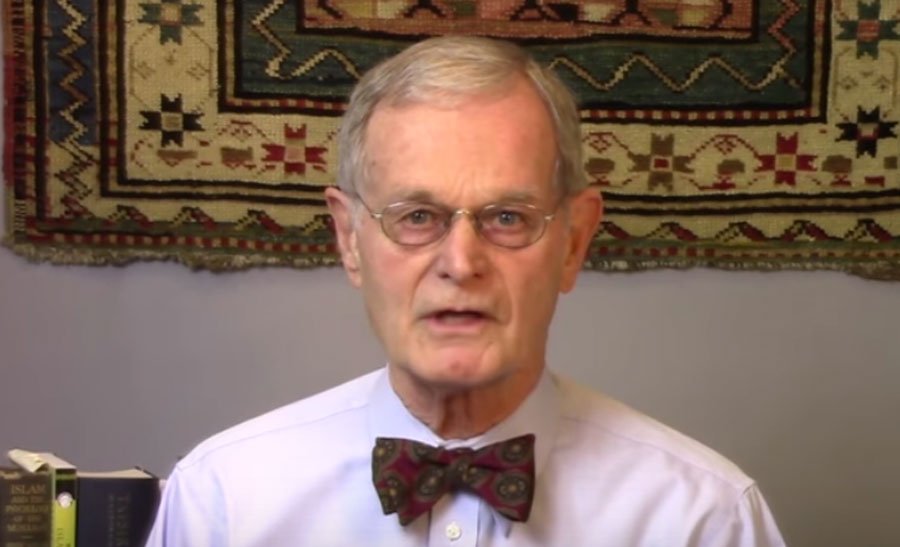 Subscribe to the Glazov Gang's YouTube Channel and follow us on Twitter: @JamieGlazov.
Please donate through our Pay Pal account to help The Glazov Gang keep going. Thank you!
This new edition of the Glazov Gang presents the Dr. Bill Warner Moment with Dr. Bill Warner, the president of politicalislam.com.

Dr. Warner focuses on The Need for Heroes and explains Why Anni Cyrus is one of them.
Dr. Warner discusses the recent attack on Anni by a leftist named "Steve" and dismantles his amateur attempt at Jihad-Denial.
Don't miss it!
And make sure to watch the whole scene of where Steve attacked Anni at Anni's recent talk at the Henry Monsky Lodge of B'nai B'rith in Omaha, Nebraska.  Steve tries to exonerate Islam and accuses Anni of preaching "hate".  Then Anni wipes the floor with him:
Subscribe to Jamie Glazov Productions, LIKE The Glazov Gang on Facebook and LIKE Jamie's FB Fan Page.