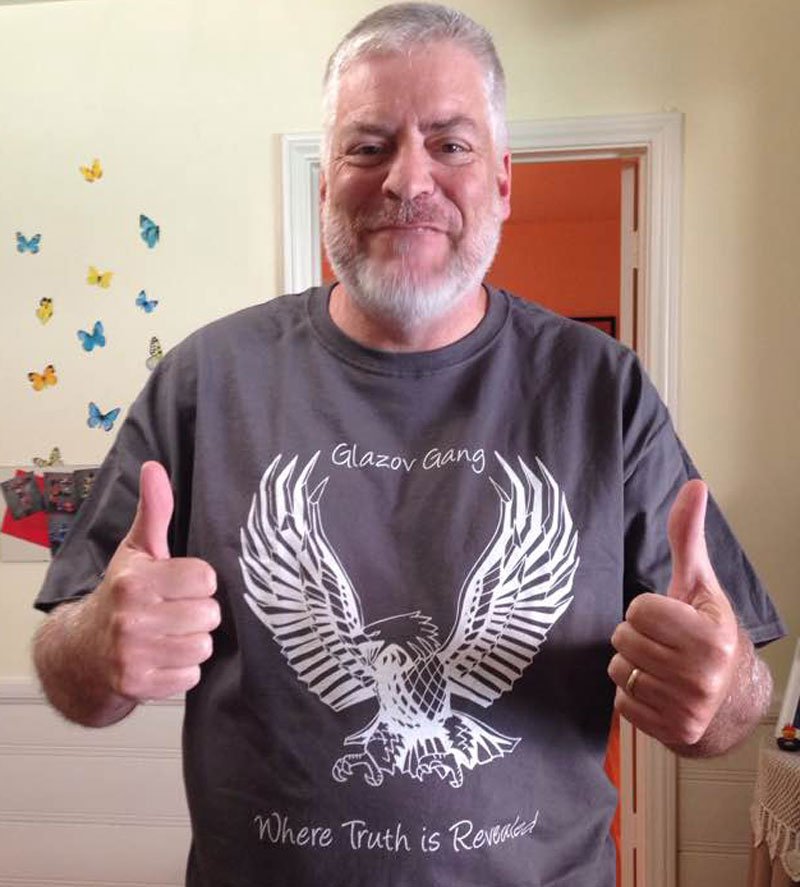 Subscribe to the Glazov Gang's Rumble Channel.
Breaking news reports are now flooding in that Michael Finch, the Freedom Center's Chief Operating Officer, has put on a Glazov Gang T-Shirt.
In so doing, Finch, the author of two collections of poetry, Finding Home and Wanderings in Place, has sent globalists  and leftists into a ferocious fury worldwide and mass demonstrations, pro and con, are now expected to break out across America.
Asked for a comment about his bold move on behalf of The Glazov Gang, Finch quipped: "I am and will always be a member of The Glazov Gang."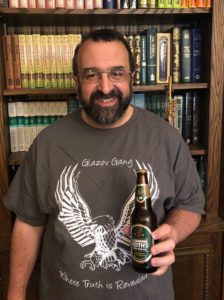 Reverberating shock waves were also sent around the planet when it was discovered that Robert Spencer, the director of Jihad Watch and the author of his latest book,The Critical Qur'an, was also seen in public donning a Glazov Gang shirt.
A huge mystery has now arisen about whether or not Chronic Illness Warrior James Richardon, who was recently featured on The Glazov Gang, will also put on a Glazov Gang T-shirt. Only time will tell.
Glazov Gang T-Shirts are indeed now on the market. Make sure to be the coolest person at every party and order yours HERE.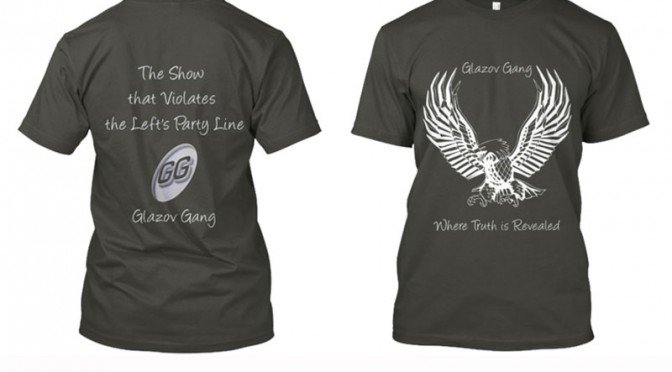 Now is the moment to help the program that boldly tells the truth about the globalists and the Left that our establishment media and higher culture just simply won't dare discuss.
And make sure you haven't missed our recent BLOCKBUSTER episode featuring Dinesh D'Souza, creator of his new film, 2000 Mules. Dinesh discusses his new film, unveiling the ballot laundering cartel.
This is the kind of programming that can't be found in our establishment media, and that your support makes possible.
Thank you!
Subscribe to JamieGlazov.com.